As the pace of life accelerates, people tend to have simple and fast entertainment. Chatroulette is just one you may have fun from. This online chat platform lets making friends an unprecedentedly simple thing. Not surprising, there are some people who want to record Chatroulette video to save. To achieve that, what kind of tool is the most direct one and has no time limit? Presumably, you can't wait to understand. Then, let's take a look at the content of this article.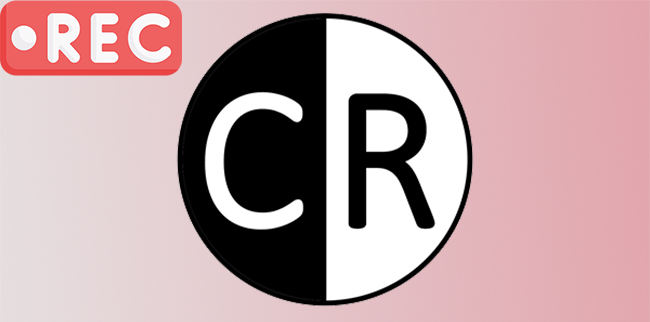 Introduction about Chatroulette
As the name suggests, Chatroulette is chat roulette. It's a webcam-based random video chat site created by a 17-year-old Russian high school student. Today this website has an average of 1.5 million online users every day. Considering the re-launch of Chatroulette in June 2020, including new features and more dependable and modern platform, the number of users is expected to continue to grow.
The service provided by the website is simple and straightforward, which randomly matches users and generates a pair of network video connections. Any user can exit the current conversation and choose to randomly enter the next new chat. That's to say, this online platform allows users to have fun communications with people they don't know to reduce social anxiety.
#1 Chatroulette Capture Tool - Joyoshare VidiKit
For Chatroulette, Joyoshare VidiKit - Screen Recorder is an all-right tool. It has the ability to record live broadcast, streaming music, online gameplay and more in high quality. The most important thing is that you don't have to be limited by the length of recording. Any chats and conversations can be captured with audio from system or microphone with high quality easily. Also, before the recording process, it allows you to change parameters like codec, quality, frame rate, bit rate and more. Compatible with multiple output formats, Joyoshare VidiKit gives you the power to save recordings in various formats like ASF, MOV, M4V, MP4, WMV, MKV, etc. You can edit your recorded Chatroulette video by using its built-in editing features.
Key Features of Joyoshare VidiKit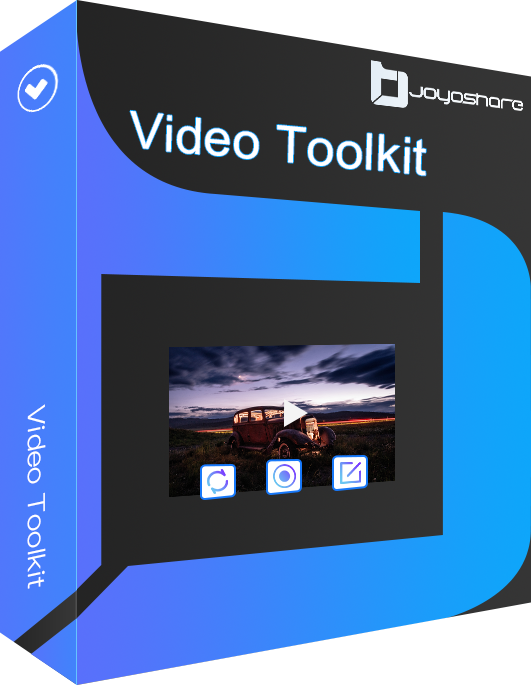 Record Chatroulette with no time limit and watermark
Grab sound from microphone and system without any pressure
Save recordings to MP4, AVI, MOV, MP3, FLV, iPhone, Android, etc.
Support screencasting from Omegle, Skype, WhatsApp, Webex and more
More options to schedule recording, show cursor, highlight clicks, trim video, etc.
Step 1

Run downloaded Joyoshare VidiKit

Download the specified program version of Joyoshare VidiKit according to your operating system. Get it launched on your desktop and select Record - Screen Recorder. Then, activate "Record video and audio" mode next to the blue "REC" button. In order to successfully record your conversation from Chatroulette, please remember to turn on the microphone audio and adjust its volume to an appropriate level. If you need to capture system sound, you can also turn it on.

Step 2

Enable microphone audio and other settings

Now, click the "Options" button in the lower right corner to show all settings. You're able to specify the output format, customize shortcut keys, add an image watermark, or even highlight mouse clicks. To access more advanced settings, click the Format option and select your desired output format. You can find the little gear icon at the upper right corner, click it to customize codec, quality, codec, frame rate and more.

Step 3

Begin to record Chatroulette video

Navigate to the online home page of Chatroulette and get ready to start a new chat. Next, go to Capture Area in Joyoshare VidiKit to select a region of the same size as the chatting window. Simply click on the REC button and immediately start the conversation on Chatroulette. During the recording, you have the right to cut chat video with Cut option or skip dislikes using Pause button.

Step 4

Stop recording and save Chatroulette video

Once the chat is over, you can click on "Stop" button on Joyoshare VidiKit to save the video recording file. A History window will soon pop up. You can watch your chat, manage its name and trim it.
#2 Record Chatroulette Video - Apowersoft Free Online Screen Recorder
There are actually many online screen recorders on the market that allow you to effortlessly record videos and audios. Apowersoft Free Online Screen Recorder is such a tool to provide you with a quick solution. With it, you have complete freedom to record Chatroulette without downloading and installation. It's handy to finish the recording with the Stop button. Afterward, you can click the "Upload" option to share your conversation to YouTube or other sites you want.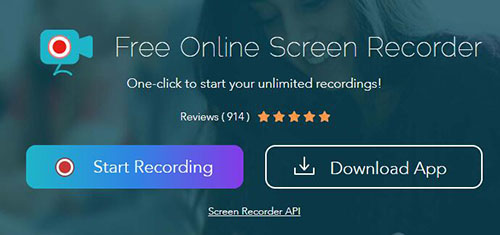 Step 1: Go to the official site of this free online screen recorder and click on "Start Recording" button as it indicates. Next, you have to click "Run" to activate the pop-up Java applet and really open this tool.
Step 2: Open the Chatroulette's chatting window and manually select a recording area using Apowersoft Free Online Screen Recorder. When you start capturing a chat video, there will be a taskbar shown. Click the appropriate stop recording button to finish the recording process.
#3 How to Record Chatroulette - OBS
As a comprehensive and advanced recording tool, OBS is featured with multiple highly customizable functions, which means that you should have steep learning curve if you want to use it to record Chatroulette. Like many popular recording tools, this open-source screen recorder is also compatible with multiple streaming formats like MP4, TS, MOV, FLV, MKV, AVI, GIF, WEBM and many more. It allows you to export Chatroulette recordings with high quality, as it gives you the power to specify quality, video encoder and so on.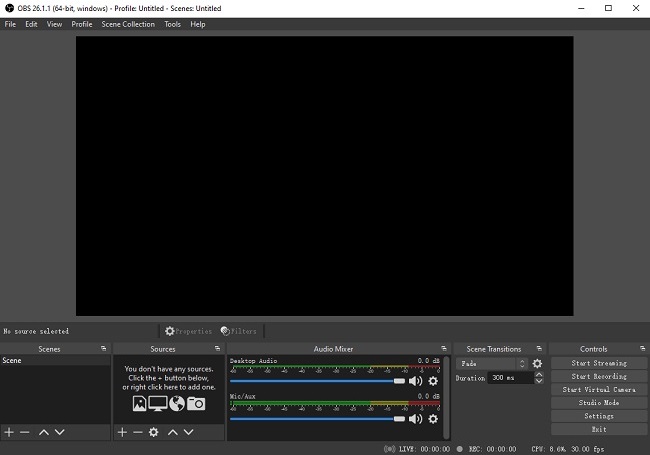 Step 1: Download and install OBS on your computer. Then, launch it by double-clicking this program. Create a new scene by clicking little plus icon in the Scenes box at the lower left corner of the interface. Now, you should add a video source in the Sources box.
Step 2: You have the luxury to customize the recording region after adding video source. Also, accessing more settings is available if you click the Settings button at the lower right corner of the interface. Here, you can change frame rate, resolution, codec, bit rate, and many more as you want.
Step 3: Get a new chat ready in Chatroulette and click the Start Recording button to begin the recording process. To end the recording, you can click the Stop Recording option.
FAQs
Q1. Can you be tracked on Chatroulette?
A: Yes, hacker can track your location as Chatroulette collects your IP address when you use the site.
Q2. Is there a Chatroulette app for iPhone?
A: There are many Chatroulette applications for iPhone, including Azar, Monkey, IMVU, MeowChat, HOLLA and so on. You can download one of them from App Store and launch it on your iPhone.
Q3. Can someone record you on Chatroulette?
A: Yes. You can see "It is possible for a person to record your webcam. Don't do anything on webcam that can be used against you" warning on Chatroulette website.
Q4. How do I get to Chatroulette?
A: Open your search engine and visit www.chatroulette.com. Then, click the Start option when you are ready.
Q5. How do I enable my camera on Chatroulette?
A: You can enable your camera on Chatroulette by clicking the camera icon and selecting "Always allow" option.