FaceTime is one of the most liked features on an iPhone because it enables people to communicate from far and wide especially for FaceTime calls. Important as it may be, there are times when this feature malfunctions and that is why iPhone users report the error of FaceTime "Waiting for Activation" on their devices.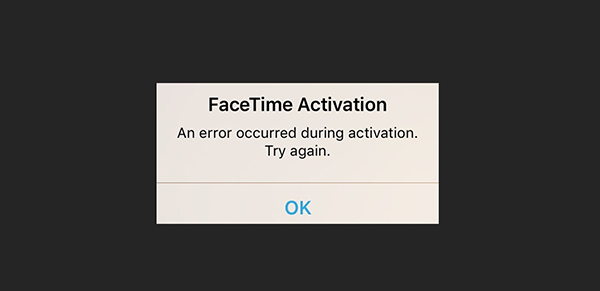 This error is quite embarrassing and research shows that it is likely to result from wrong settings of the Time Zone, software crash, poor or no Internet connection, an outdated iOS version, the need to disable and/or enable, restart or reboot. In case you are faced with this error, you need not to worry and I would rather you stop cursing, because there are 8 solutions as seen from the tips detailed here below.
Part 1. Repair with Joyoshare iOS System Recovery with No Data Loss
Since it is not easy for you to identify a specific problem and thus prescribe a corresponding solution, Joyoshare UltFix iOS Repair Tool is highly recommended for you to successfully fix the error of waiting for activation facetime on iPhone. This is a professional iOS system recovery on Windows and Mac, with the technology to repair both common and tricky system issues on all iDevices and Apple TVs in easy steps. It is equipped with 2 recovery modes. Issues like apps not working, recovery mode stuck, white screen, etc can be resolved without losing data in its standard mode. Problems, such as screen passcode forgotten, iPhone is disabled, and things like that, could be worked readily with its advanced mode.
Key Features of Joyoshare iOS Repair Tool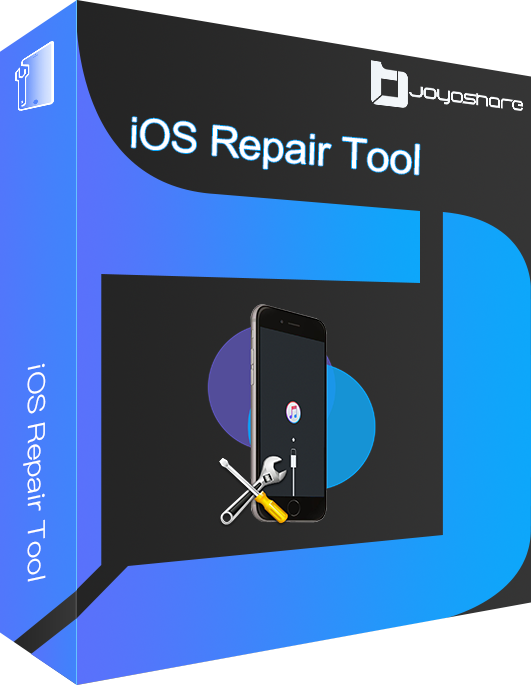 Repair various types of system issues with no data loss
Let iPhone, iPad, iPod enter or exit recovery mode freely
Compatible with almost any iDevice models and iOS 14
Hack into disabled or locked iDevices simply without hassle
Go through the following steps to fix iPhone FaceTime waiting activation error:
Step 1

Start Joyoshare iOS System Recovery

Double-click to open Joyoshare UltFix after downloading and installing. At the same time, use a USB cable to connect the iPhone to your computer. After your device is detected, press "Enter Recovery Mode" to set it into recovery mode quickly before clicking the "Start" button to proceed.

Step 2

Set up repair mode

On the next screen, there are 2 repair modes, standard mode and advanced mode. To avoid data loss during repairing, it is suggested that you use the standard mode. It is not too late to work with the advanced mode when the issue can not be solved in standard mode.

Step 3

Download and verify firmware package

All basic info of your iPhone will display on the screen now. Check and make sure they all are correct. Next, select the "Download" button so as to download and verify the firmware package for your iPhone.

Step 4

Fix FaceTime waiting for activation

Touch the "Repair" button in order for the Joyoshare program to commence the process of unzipping the firmware package. Once done, it will automatically fix your iPhone FaceTime activation issue. Allow for some time until the tool successfully restores your iPhone.
Part 2: Disable FaceTime on Settings to Fix FaceTime Waiting Activation
When an error occurred during activation facetime, one of the solutions to try out is to disable and then enable FaceTime on your iPhone Settings. You can do it by following the procedure below.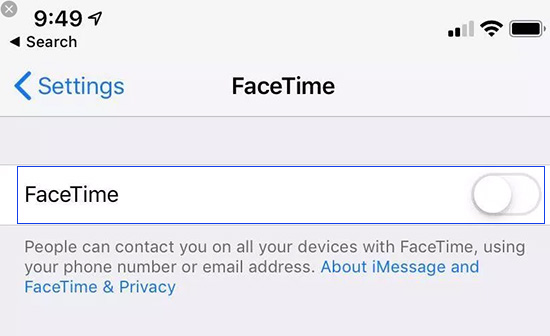 Step 1: Visit "Settings" on your iPhone and scroll to open "FaceTime" settings;
Step 2: Finish off by tapping the toggle switch of FaceTime and turn it off so as to disable;
Step 3: Repeat the above steps but tap the toggle switch of FaceTime to turn on so as to enable after restarting.
Part 3: Force Restart iPhone to Solve FaceTime Waiting for Activation
Try to forcefully restart your iPhone since it is one way of how to fix the issue of waiting for activation for facetime. The error could possibly be a manifestation that your iPhone is experiencing a software crash. You can therefore resolve this by force rebooting your iPhone as instructed below.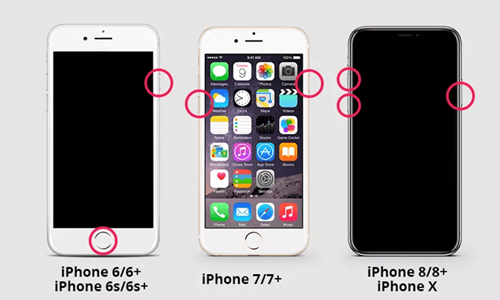 iPhone 6S and earlier:
Step 1: Hold down the "Home" button and the "Power" button simultaneously;
Step 2: Keep holding the buttons until the Apple logo appears. And then, release the buttons as you wait for your iPhone to finish its start sequence;
Step 3: Remember to enter your passcode at startup since you will not be able to use fingerprint to log in.
iPhone 7 and iPhone 7 Plus:
Step 1: On the right side of your iPhone, press and hold the "Power/Lock" key;
Step 2: Also hold down, at the same time, the "Volume Down" key on the left side of the iPhone;
Step 3: Wait for the Apple logo to appear as the iPhone goes through its startup sequence. The problem should be solved at the end of all these.
iPhone 8 and later:
Step 1: Press and release the "Volume Up" button very quickly;
Step 2: Also quickly press and release the "Volume Down" button;
Step 3: Follow up the above by pressing and holding the "Power" button until you see the Apple logo and that is it.
Part 4: Update iOS to the Latest Version
Bugs with the iOS operating system of your iPhone can make an error occurred during activation FaceTime. This may be solved by simply updating iPhone software to the latest version, which is always an improved version as compared to the previous one. To do this, the following steps are involved.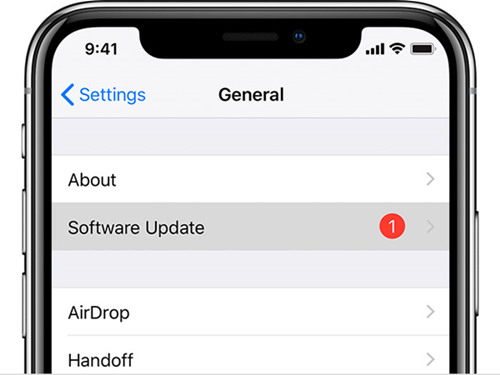 Step 1: On your iPhone, go to "Settings", then click on the "General" option;
Step 2: On the about section of "General", scroll down to where you see "Software Update";
Step 3: If there is a sing indicating an available iOS update, download and install the recent iPhone software.
Part 5: Check Network Settings on iPhone
It is highly recommended that you use wireless data for FaceTime. Therefore, you are better off putting your iPhone under a reliable Wi-Fi network. If there is poor or completely no network connection, this could be the reason for the iPhone FaceTime waiting for activation error. You are therefore advised to ensure that there is proper network connectivity.
Part 6: Set Date & Time to Repair iPhone FaceTime Waiting for Activation
It is on record that many iPhone users have reported that setting the date and time has been very effective in solving the FaceTime activation error on iPhone. The procedure is as simple as ABCD. Just make sure that the "Time Zone" is set correctly by turning on "Settings Automatically" after you have visited "Settings", "General", then "Date & Time".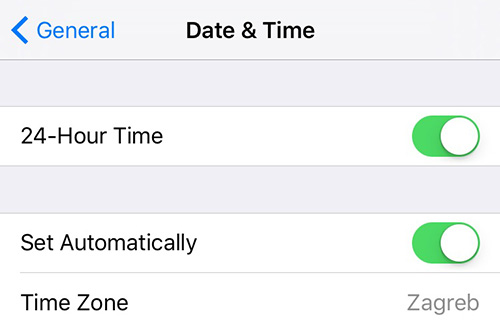 Part 7: Try to Switch on and off Airplane Mode
It is one of the simplest tips to try and resolve the problem of FaceTime not working on iPhone. The procedure is to open the "Control Center" on your iPhone, turn on Airplane Mode and then turn it off after a few seconds.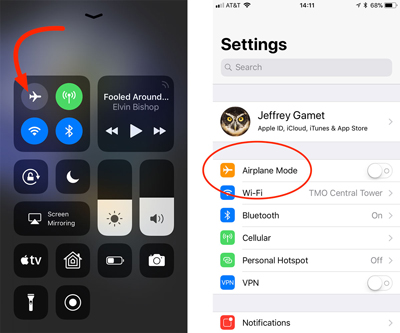 Part 8: Check Restrictions to Work FaceTime Waiting Activation Error
It has been proven that if you have put restrictions on Camera or FaceTime, this results in FaceTime not working in iOS on your iPhone. As such, these restrictions must be removed and to ascertain whether restrictions are enabled, below are the steps to follow.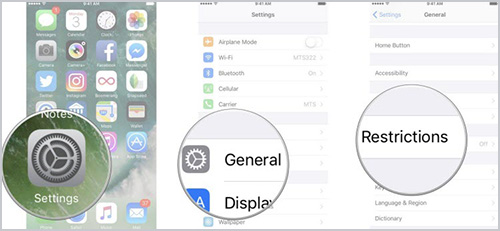 Step 1: Open the "Settings" app on your iPhone;
Step 2: Select "General" option and then "Restrictions";
Step 3: Disable "Allow" if the restrictions are on, so as to remove the restrictions. After that, confirm if iPhone FaceTime activation error still displays or not.
Conclusion
I am sure that trying out the above solutions will definitely resolve the problem of FaceTime waiting for activation on your iPhone, thereby relieving you from the nightmare that this error normally causes. In case time is not your best ally, simply pick on our Joyoshare iOS system recovery so as to escape the trouble of going through all the rest.