Nowadays, with the development of R&D and technology, most videos are compressed directly or indirectly at different data rates for HD or HD video players to play. However, with the release of 4K resolution video-end camera and 4K TV arriving in the market, there will be a dramatic increase in members of the mainstream population with realistic standards. The efficiency and over-quality request for 4K compression technology has been amplified as well. So, are you looking for the best video compressor that can smoothly compress 4K video without losing quality? Well, here are some top video compressor tools you should consider trying.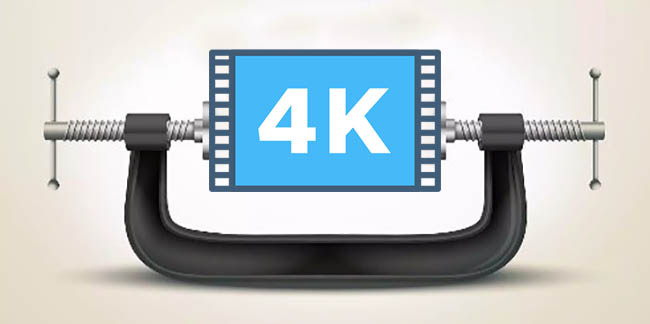 Part 1. Compress 4K Video - Joyoshare VidiKit
Featuring at the top of our list is Joyoshare VidiKit. Whether you are a professional videographer or a passionate personal user, this tool is designed to help compress 4K videos without losing quality. The software has an excellent interface that makes it easy for anyone to use. Apart from 4K videos, the software supports other video formats, including MP4, MOV, MKV, WebM, WMV and MPEG. This tool provides two efficient methods like changing file size and altering percentage to help you and enables you to specify format and resolution to elevate your videos.
Key Features of Joyoshare VidiKit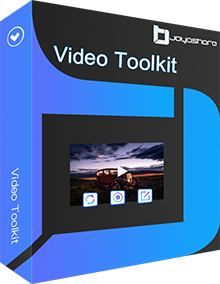 Support batch compression and multiple video formats
Compression speeds of up to 40X with high quality
Preview after compression to check compressed videos
Adjust video resolution and storage location
Compress video for web, Facebook, Twitter, Instagram, Vimeo, YouTube, etc.
Step 1

Open Joyoshare VidiKit and Add Video Files

Open Joyoshare VidiKit and hit "Convert" tab after downloading this program. Go to "Video Compressor" and press the "Add Files" button to import your videos. You can also add files through drag-and-drop operations.

Step 2

Compress 4K Video via 2 Methods

Click the Compress button in the left corner of the interface to compress video via percentage. You can press Apply to All to process your videos in batch if you like. A window will pop up on your screen to help you compress files by changing file size, customize resolution and format according to your need.

Step 3

Begin the Compression

Click on the "Output" button to change storage location. Hit "Compress" to let Joyoshare VidiKit automatically compress your 4K video with zero quality loss.
Part 2. 4K Video Compressor - ApowerCompress
Here is another great video compressor that comes to you with some fantastic features. This program has two compression ratios for 4K, with the top ratio being 50% quality with no audio distortion. ApowerCompress supports a variety of formats, including WMV, WebM, M4V, etc. You can also compress the size of your 4K video from 10% to 90%. One of the innovative features is the ability to create batches. It is an excellent feature for those who process work from home.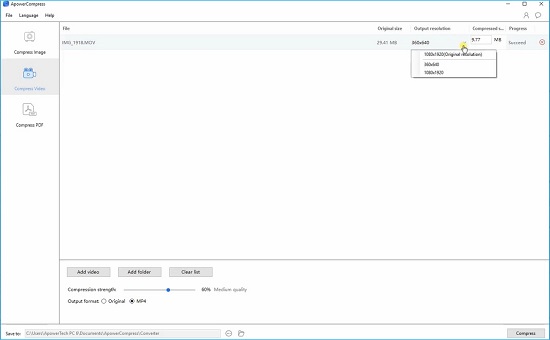 Key Features:
Stable performance
Integrate multiple compression algorithms
Support most popular formats
Compres 4K to 720p, 480p, etc
Support batch compression
Step 1: Download and install ApowerCompress on your computer.
Step 2: Click the "Compress Video" - " Add video" option to add your 4K video.
Step 3: Enter the output file size under the Compress tab.
Step 4: Hit the "Compress" button to compress the 4K video to your desired size.
Part 3. How to Compress 4K Video to 1080p - VEED.IO
VEED.IO is an excellent 4K compressor software that comes with some additional features that not only help you achieve lossless compression but also create some stunning videos for your social media portfolio. This tool has a pretty simplified interface that makes it easy for anyone to use. The pricing plans are fantastic, and you do not have to download any software on your computer as the software is web-based.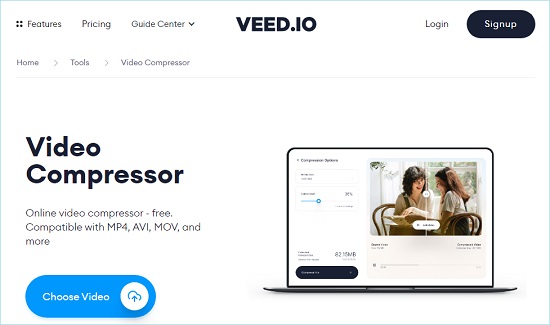 Key Features:
Simple and easy UI
Option to add subtitle
Free plan
Edit video and audio
Step 1: Go to VEED.IO website.
Step 2: Upload the 4K video that you want to compress.
Step 3: Hit the Export option and select the output video size from the options.
Part 4. Compress 4K to 720p - Video Compressor
It is a multi-lingual all in one video processing tool that you can use to compress video to 720p, 360p, 480p, etc. Besides its versatile features and abilities, Video Compressor has a simple and easy to follow interface. The software supports lossless video/audio compression, and you can also trim and cut unwanted parts from original video footage to reduce video size.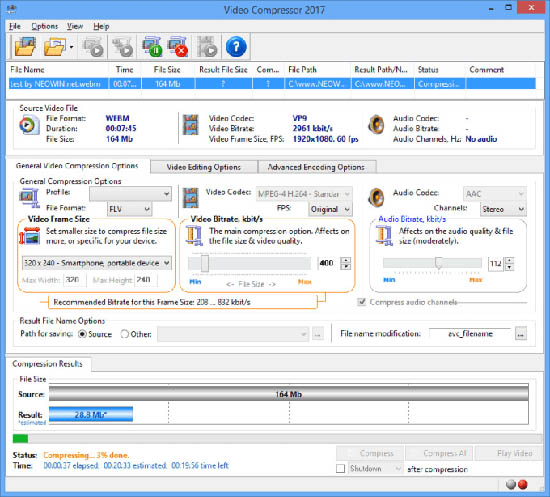 Key Features:
Support batch compression
Lossless compression
Picture enhancement
Speedy compression speeds
Step 1: Download and install the application on your computer.
Step 2: Go to the "Converter" and hit the "Add Files" option to add your 4K video.
Step 3: Use the "Quick Settings" option to adjust your video.
Step 4: Then, click the "Run" button to compress your video.
Part 5. How to Compress a 4K Video - Clideo
Clideo is free cloud-based 4K compressor software that does not require users to install any software on their computer. Amazingly, the software allows direct upload of video content from various sources, including cloud-storage apps such as Dropbox, Google Drive, etc. This web-based tool also features video editing functions that allow you to merge, cut, trim and resize videos to preferred sizes.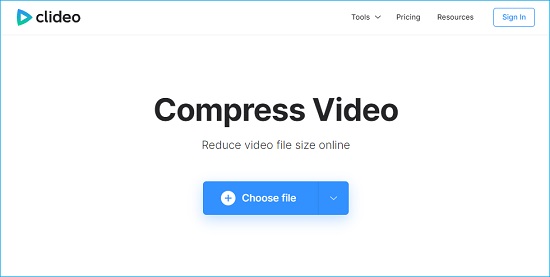 Key Features:
Fast Compression
Secure Encryption
Support Any Format
Simple Interface
Step 1: Open clideo.com on your browser.
Step 2: Hit the "Choose File" button and upload the video.
Step 3: After uploading, Clideo will automatically begin to compress 4K video to smaller size video.
Step 4: Wait for it to complete and hit the "Download" button to download your compressed 4K video.
Part 6. Compress 4K Video - PS2PDF
The PS2PDF MP4 video compressor is popularly known to be an MP4 compressor software. However, you can use it to compress video without quality loss or any restrictions. You can easily resize your video, select your preferred output format and choose preset resolutions such as 1080p, 720p, among others. What's more, it also can compress JPEG files and merge image to pdf.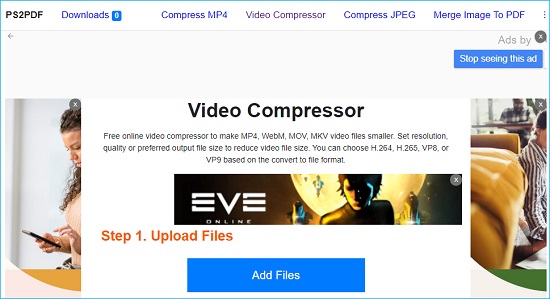 Key Features:
Easy to use
Can choose a different codec
Support multiple formats
Offer a variety of media files
Step 1: Click "Add Files" to upload your 4K video from your computer, Google Drive or Dropbox.
Step 2: From the drop menu, select the output format, codec.
Step 3: Set the compression ratio and hit the "Compress" to reduce the size of your 4K video.
Conclusion
That's it! You now have a comprehensive guide on how to compress 4K video without losing quality using some of the best 4K compressor tools available on the Internet. All the above-listed tools guarantee you quality and lossless compression. However, if you would like to explore more diverse and exciting features and at the same time enjoy high-quality videos, then we highly recommend that you try out Joyoshare VidiKit!