ScreenFlow is known to be the most capable screen recorder available. It has remarkable recording abilities. However, this recording software is only accessible to Mac users. In such an instance, if you are a Windows user, you may want to look into comparable software choices for the best alternative. Below we've listed some of the best ScreenFlow for Windows alternative tools! Since ScreenFlow is not compatible with Windows, there are numerous other software you can run on Windows to enjoy comparable features.

1. Joyoshare VidiKit
Equipped with the most top-leading capturing technology, Joyoshare VidiKit - Screen Recorder can assist you in recording audio and video without delay. You can change the audio source to capture sound from and customize the recording region. It's an optimal alternative to ScreenFlow as it can compatible with Windows and Mac ideally. Also, you can use it to record any screen activities and preset resolution, frame rate and more based on your own requirements.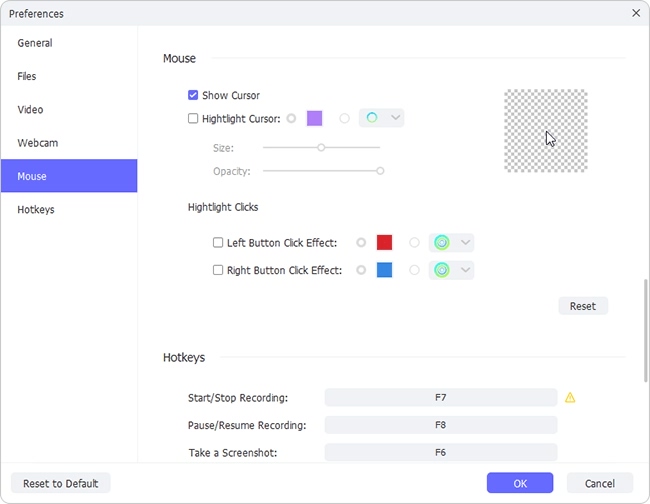 Pros:
Quickly cut a specific section of the audio
Capture both the audio and the screen at the same time, with no lag
Change the video's screen resolution
Best tool to record Zoom meetings, lectures, movies, music and more
Remove and add watermark to sections of the video
Cons:
2. Camtasia
Camtasia is one of the best alternatives to ScreenFlow for Windows that users can use. It allows you to edit video footage as well as record your computer activity. This software is also compatible with Mac which will enable you to use H.264 video format to create web videos. There are no technical languages required for this software. It helps you achieve HD quality videos and even small file sizes. This app has two pre-existing presets. It allows you to record blogs, web videos, and YouTube videos in HD display and screencast.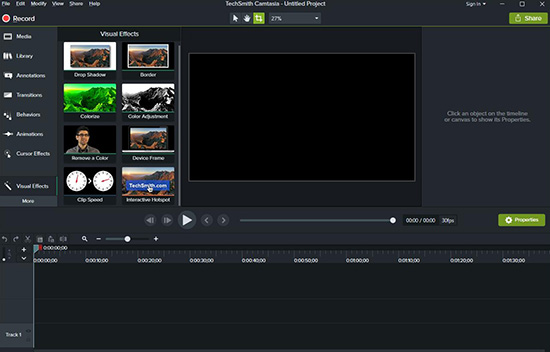 Pros:
Edit videos
H.264 video format
HD video quality
Two presets
Cons:
Not suitable for beginners
3. Acethinker Screen Grabber Premium
Acethinker Screen Grabber Premium is another excellent alternative to ScreenFlow for Windows. The best part of this program is that it allows you to record activities on your computer screen with no restrictions. It can also be used to record your game experience with sound or upload on your social media accounts, such as Facebook and YouTube. It also captures lectures online for watching later and record webcast recordings from all viewed video websites.

Pros:
Record computer activities
Upload videos directly
HD quality video
Support multiple formats
Cons:
4. Movavi Screen Recorder
Movavi Screen Recorder is a simple-to-use alternative to ScreenFlow for Windows for regular Windows users. It can record any computer activity and save it in any required format. Whatever you want to capture a demo video, an internet video, a Flash animated movie from a homepage, or a video call, this app will assist you in recording improved quality video at up to 60 fps. Choose one of the pre-configured capture modes or tweak the features through a manual process and save the output in any video format.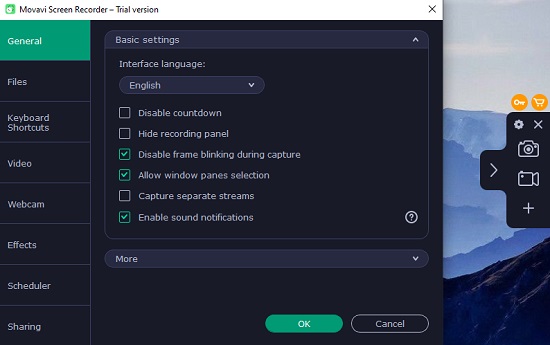 Pros:
Editing software
Support multiple video formats
HD video quality at 60 fps
Pre-configured capture modes
Cons:
5. Bandicam
Bandicam is among the most innovative ultra-light alternatives to ScreenFlow for Windows systems. It is ideal for gaming or recording instructional videos on any computer while maintaining speed and efficiency. Finally, it makes it easy to edit videos by trimming, cutting, and adding watermarks to protect your video.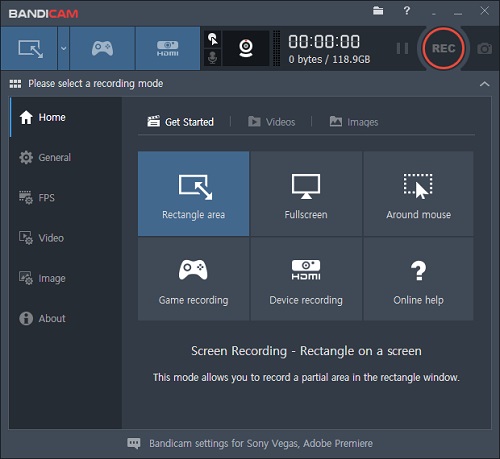 Pros:
Record screen activity
Maintain speed level and efficiency
Edit videos
Protect videos
Cons:
6. Screencast-O-Matic
Screencast-O-Matic is a ScreenFlow for Windows alternative used for recording presentations or sharing screenshots. It also allows you to record screen activity. This tool comes in handy for low-scale presentation projects or forwarding screenshots to your coworkers. This app also has a freeware version and a full paid version that allows you to record your screen and upload on social media or export your video as a file. It is equipped with many standard features, including simplistic interface, easy recording, and editing feature, and it also helps you keep track of what you're doing throughout your presentation.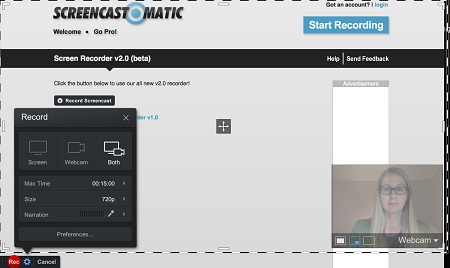 Pros:
Take screenshots
Record presentations
Upload directly on social media
Simplistic interface
Cons:
7. Wondershare Filmora
Wondershare Filmora is a powerful ScreenFlow for Windows alternative that offers excellent features for beginners and professional video creators. It features an intuitive interface while also being extremely affordable. Wondershare Filmora supports all video formats and provides HD and 4K video quality. It allows you to create high-quality videos, edit them, and share them directly on YouTube or other media platforms.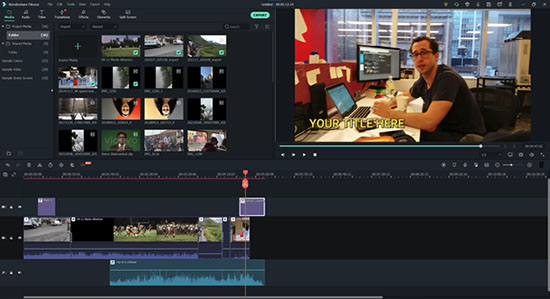 Pros:
4K video quality
Intuitive interface
Support all video formats
Cons:
8. Adobe Captivate
Adobe Captivate is a quick and efficient composing alternative to ScreenFlow for Windows for creating educational content in Small Web File types and HTML5 modes. This software makes it simple for video creators of all skill levels to develop improved quality movies and transform them into works of art. With an easy-to-use interface, collaborative effort, and various advanced features, you can go beyond screenshots and obtain more excellent quality. To produce educational content anywhere, easily connect your material with e-learning apps and get your desired results.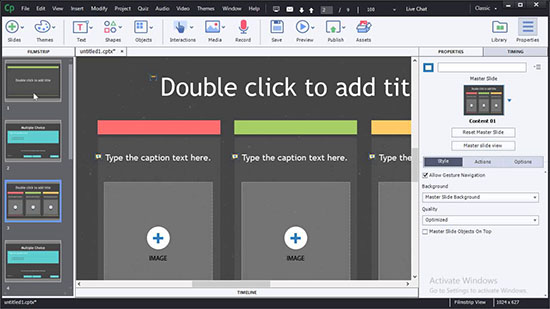 Pros:
HD quality video
HTML5 mode
Take screenshots
E-learning apps
Cons:
No multi-channel recording
Conclusion
Screen recording has become a necessity now, whether it is for recording an online tutorial, online classes, webcast videos, or conferences. When performing screen recording, it is critical to use an efficient tool that produces high-quality recordings. ScreenFlow is the best screen capture program, but sadly it is only available for Mac users. If you are a Windows user, you can use ScreenFlow alternative tools like Joyoshare VidiKit based on your needs.