Have you ever watched a video and related so much with the first and last parts but the video was too long for sharing? Rather still, have you watched various videos and found that they should have been designed to be one? This is one thing that likely many video enthusiasts want to do. With the current advanced technology, you can quickly join different videos or parts of a video that you like using a video joiner. As the name suggests, a video joiner is a tool that you can download and use to recreate a whole new video from the already existing videos. Reviewed below are the top 11 best video joiners in 2020.
#1. Joyoshare Video Joiner
Thanks to the convenience and efficiency, Joyoshare Video Joiner has received high praise from numerous users. With it, you can combine an infinite number of videos or audios at 60X faster speed with 100% original quality preserved. Best of all, it facilitates you a lot with the built-in media player and video editor, making it possible to take snapshots, re-arrange file order, cut clips, add watermarks, specify configuration, etc.
Joyoshare Video Joiner is also famous for the full compatibility to all video audio formats and popular devices, such as MP4, MP3, MOV, M4V, AAC, AVI, APE, OGG, AIFF, AC3, PSP, Samsung TV, Motorola Droid, iPhone XS, Apple TV, etc. Besides, it lets you extract audio from video in a hassle-free way. If you're an inexperienced user, take this worthwhile video joiner and editor now.
Pros:
Merge unlimited videos that in different or same formats
Cut and Join videos/audios effectively in lossless quality
Support various mainstream audio video formats and devices
Set output format and adjust resolution, codec, sample rate, etc.
Cons: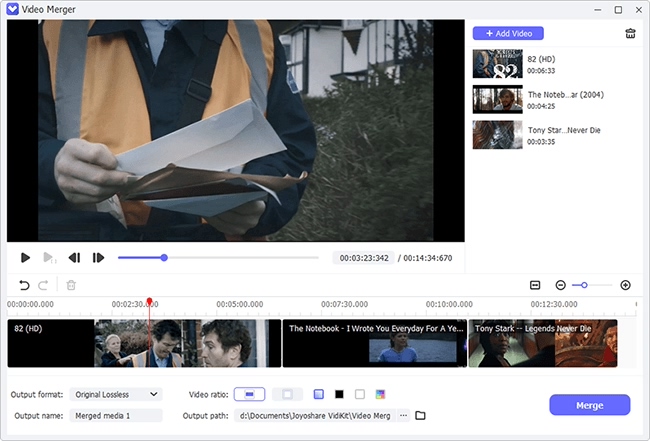 #2. Format Factory
Since its inception in the market, Format Factory has been rated as being among the top video combiners. Not only is it free, but it also supports all formats, like MP4, MPG, AVI, WMV, FLV, SWF, WAV, JPG, PNG, etc. It is easy to use because after installation all you need to do is open the program and select advanced mode, select your preferred output format, click on add file, and begin joining.
Pros:
Support a wide variety of multimedia formats
Repair damaged video or audio files
Can download files directly from video sites
Rip DVD to video and music CD to audio
Cons:
Only present for Microsoft Windows operating system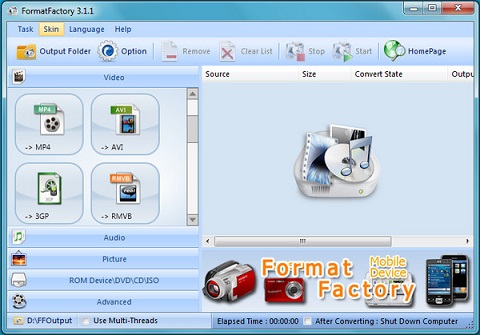 #3. MediaJoin
Judging from its name, this is one of the best typical programs that allow you to join videos. Among its stunning features include editing features and audio tag information. Its editing features give one the authority to change the bitrate, frame rate, and size. Users of this video merger can also optimize their videos channels, frequency, size of file output, VBR and WMA profiles for audio videos, and WMV profile for video files.
Pros:
Very simple to use
Joined output audio file can include audio tag info
Offer option to set channel, bitrate, frame rate, size, etc.
Cons:
Support limited video and audio formats
With limited editing effects and transitions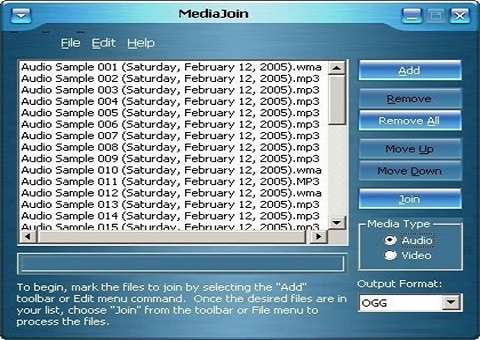 #4. Movica
If you are looking for a perfect graphical editor for FLV, WMV ad MPEG video clips, then Movica is all you need. The reason is that this video joiner app is a GUI that comprises AsfBin, Flvtool, and MpgTx tools. Its key features include copy, paste, fine-tune, split, multiple selections, and delete functions. The exciting bit about this video joiner software is its keyboard shortcut, which increases the editing speed.
Pros:
Fast keyboard shortcuts
Save the split video parts and edit them
Cons:
Status messages may be challenging to comprehend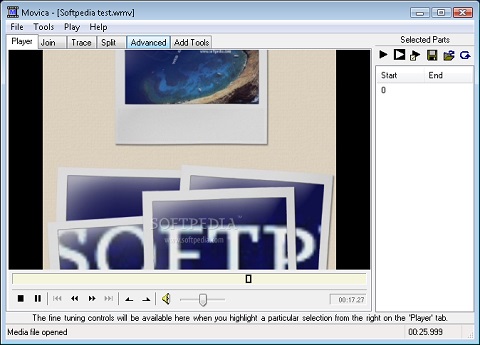 #5. AoA Video Joiner
It does not matter if you are a beginner, novice, or veteran in video merging, AoA video Joiner is designed for you. It supports all forms of video formats and does not limit the size of the video during joining. The great editing features of this video combiner will make you enjoy the entire video joining process.
Pros:
Simple to operate
Excellent support for MPEG, AVI, 3GP, FLV, and MP4
Support joining of multiple video formats to one
Cons:
Install unnecessary stuff
Anti-virus warning pop-ups often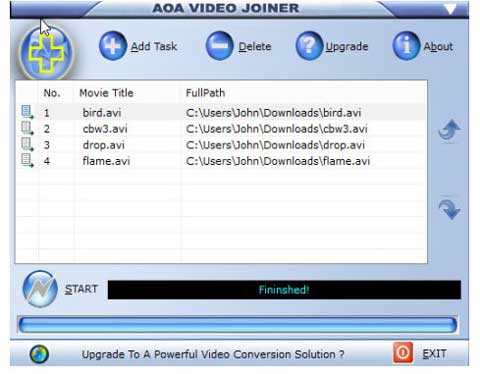 #6. Gihosoft Free Video Joiner
Gihosoft Free Video Joiner is indeed a free video joiner as no cost as incurred for its use. It will work perfectly for the novice since it is easy to operate even without technical experience. The editing, cut, and trim options make the customized video a high-quality product.
Pros:
Support joining and saving of various video formats
Straightforward and beautiful user interface
Cons:
The joining process is somewhat slow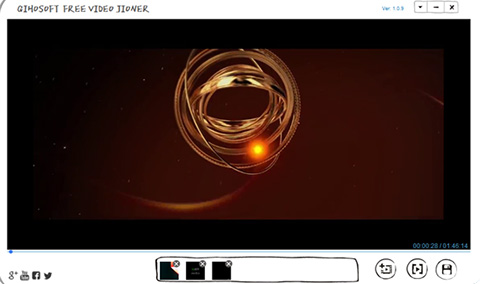 #7. Wondershare Filmora9
The elegance of any video joiner is excellent surplus features, and this is what Wondershare Filmora9 possesses. Notably, the application comprises the creative tools, a full suite of sound tools, and the color grading tool. It also enables its users to upload videos directly to Vimeo or YouTube and import numerous videos. You do not have to worry about the format of your video while using Wondershare Filmora9 as it supports all video formats.
Pros:
Join and merge videos professionally
Add text, logo or image to a video
Provide royalty-free library to use media files
Cons:
Recurring subscription to use effect store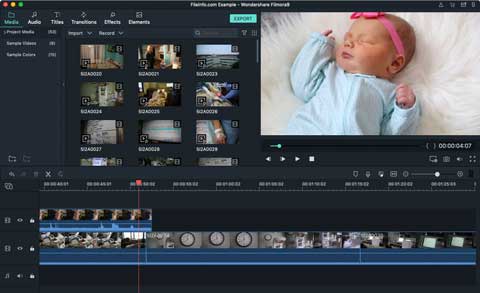 #8. Kate's Video Joiner
Similar to the Gihosoft free video joiner, this software has a simple interface and easy operations which do not require training to handle them. The main action you can perform with Kate's Video Joiner includes adding imported videos using the added feature, adjusting the order of videos using the up and down button and eliminating videos using the clear button. Additionally, this video merger gives you the option of previewing your video to ensure no mistakes exist.
Pros:
Support all video formats
Allow resizing of videos
Have previewing feature before joining
Cons: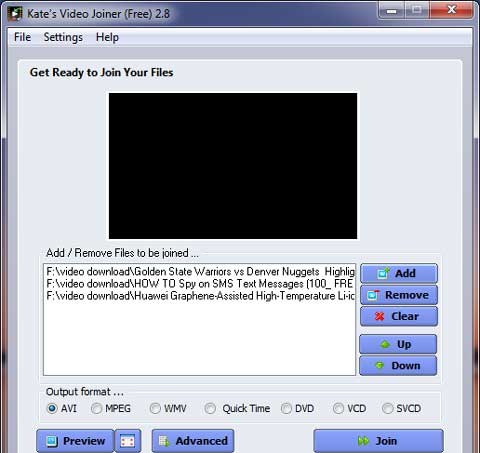 #9. iMovie
Are you a Mac user and looking for a good video joiner and merger? Why don't you try iMovie? It is the most convenient movie merger for Mac users as it functions without the use of third-party applications. This software comprises an inbuilt tool which features excellent video editing gears and functions. You will either fall in love with its ability to edit and join big size videos or ability to export videos from iTunes. Yes, it supports all video formats.
Pros:
Easy to deal with shaky videos
Support changing audios over video clips
Add visuals, texts, watermarks and change background effects
Cons:
Only present for Mac users
Complex to import from YouTube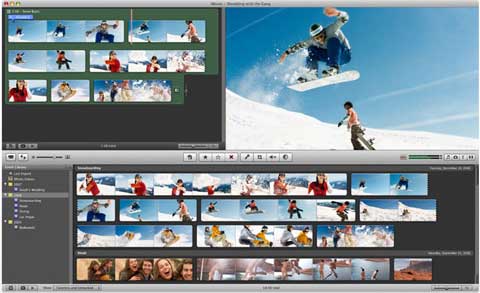 #10. VirtualDub
While VirtualDub does not have much of an excellent user interface, the quality of videos produced by this video joiner and editor is one thing that is worth recognizing. The software also has a wide variety of editing tools that will make you not regret choosing VirtualDub as your video joiner. It supports all video formats but works only for Windows.
Pros:
Superb editing features
Contain batch processing abilities for large files
Support extensions with third party filters of video
Cons: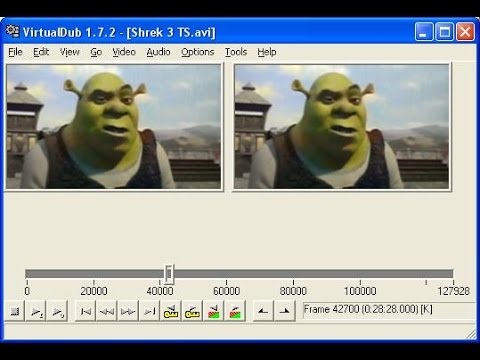 #11. Free Video Cutter Joiner
Finishing our list is the Free Video Cutter Joiner. It is not only good at cutting videos but also excellent at joining them hence it's listing among the best video cutter and joiner. Like the other software, it supports all sorts of video formats and has great editing tools. The unique thing about this application is that it offers two methods of video joining (Direct and indirect join).
Pros:
Offer two video joining options
Produce high-quality videos
Cons:
Lack video order arrangement feature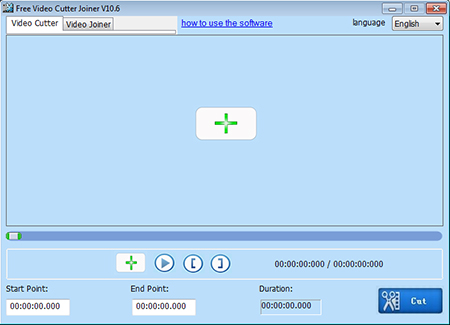 The Bottom Line:
Some of the video joiners in this review are distinctively designed for Windows, and others are designed for Mac. It is necessary first to understand if the video joiner and editor is in line with the operating system you are using. Additionally, ensure that you are connected to a stable internet when downloading, installing, and even using the application to escape any unnecessary inconveniences while generating those great videos.