Instant messaging apps, once famous for messaging, are now being massively used for making voice and video calls. One such instant messaging app is Telegram, which has gained popularity and has become a preferred one. The increasing subscriber base of Telegram can be attributed to its safe, reliable and fast service, especially in terms of calling features. In addition, subscribers have been sharing some valuable, hilarious, fun, exciting and important conversations over voice and video calls made through Telegram, and thus at times, they want to record Telegram calls. So, in this article, we share how to get it done on the computer and mobile.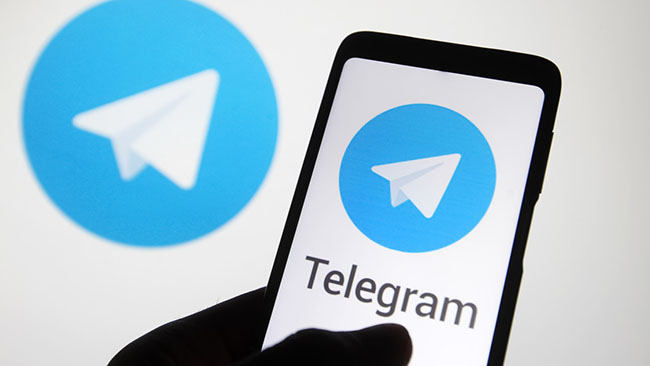 Part 1. How to Record Telegram Calls on iPhone and Android
1

ApowerREC

It lets you record videos in just a few taps, and the best part is that it is available on iOS, Android and PC. With its one-tap-recording feature, you can easily record calls. It also provides you with editing features.

Guide:

Step 1: Download and install ApowerREC from Google Play Store or App Store;
Step 2: Now open the app and click on the "Start Recording" button;
Step 3: Open the Telegram app on your mobile and start making a video call. ApowerREC will record that;
Step 4: Tap the "Stop" icon to stop recording the Telegram video call. The recording will be automatically saved in the camera album.

System requirement:

Android 5.0 or later; iOS 7 or later; macOS 10.10 or later; Windows 7/8/10

2

Go Record

Go Record is a free screen recording app that can be used to record Telegram calls on your mobile and save it in different file formats. It is also an all-in-one screen capture that comes with editing functions and face cam. With this professional tool, you can record your onscreen activities in any of your games and applications. What's more, it is available in iOS or higher.

Guide:

Step 1: Download and install Go Record on your mobile;
Step 2: Open Go Record on your smartphone, click on the "Recording" button and hit on the "Start Broadcast" option to start recording;
Step 3: Now open the Telegram app to record. Press the "Stop" icon to stop the recording. It autosaves recorded Telegram video call in your gallery.

System requirement:

iOS 11.0 or later; iPadOS 11.0 or later; macOS 11.0 or later that has Apple M1 chip

3

DU Recorder

This app lets you record video calls in a few taps. There are differet features in DU Recorder, including a video recorder, screen capture and video editor. You can save recordings in various video file formats. Following are the steps to record Telegram calls.

Guide:

Step 1: Download and install the app from Play Store or App Store;
Step 2: Launch the app on your phone;
Step 3: Now open the app and choose the option "Record to Local Device", and click on the "Start" button to record your screen;
Step 4: Now launch Telegram and make video calls. DU Recorder will automatically record the video call;
Step 5: Click on the "Stop Broadcasting" button to stop the recording.

System requirement:

iOS 11.0 or later; iPadOS 11.0 or later; macOS 11.0 or later that has Apple M1 chip

4

Call Recorder for Telegram

Call Recorder for Telegram is a free application mainly designed for your iPhone, iPad, iPod touch and Mac. It's unofficial client of Telegram Messager and doesn't provide messaging feature. You can use it to create recordings of both incoming and outgoing calls without time limit. It's quite simple so that you can operate it without skills.

Guide:

Step 1: Get Call Recorder for Telegram from App Store;
Step 2: Run this application on your iOS device and click "Start Calling";
Step 3: Your call recordings will be saved in the list for you to check, edit and manage.

System requirement:

iOS 8.0 or later; iPadOS 8.0 or later; macOS 11.0 or later that has Apple M1 chip

5

Speech Recorder - Record any Telegram calls

Speech Recorder - Record any Telegram calls is another application for Android users to record call conversations for playback. It's able to intelligently detect any calls from Telegram and start recording automatically. To improve audio quality, it uses speakerphone feature. However, you should note that this tool is still in development and not stable as others.

Guide:

Step 1: Download and install Speech Recorder call recorder on your Android;
Step 2: Open it and start Telegram call with your friend;
Step 3: The call you have will be recorded within this application for you to replay.

System requirement:

Varies with Android device
Part 2. Record Telegram Call on Windows and Mac - Joyoshare VidiKit
Joyoshare VidiKit - Screen Recorder lets you record calls in high quality at 60fps. Moreover, it enables you to capture video at any length without annoying watermark or time limits. You can schedule screen capture through pre-setting to save your valuable time. You are entitled to save your recordings in any format you need because it supports ample video and audio formats. This Telegram calls recorder is simple yet powerful to enhance your video. It works for both Windows and MacOS.
Key Features of Joyoshare VidiKit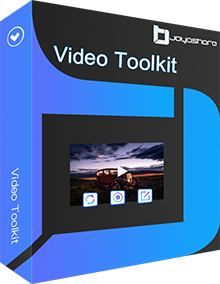 Multiple screen recording modes
Capture sound through independent recorder
Schedule recording task
No time limit to record video calls
Can record Viber call, Tango video call, Skype call and more
Step 1

Run Joyoshare VidiKit

Install the desired version based on your computer system. Upon completing the installing, it's available for you to double hit on the icon on your desktop to launch it. Then, select Screen Recorder to start your excellent recording. You can access all functions, but free subscription leaves a watermark on your final video at the end.

Step 2

Check the Recording Options and Capture Area

To pop up the recording window, click on the "+" icon in the Capture Area. You can also select a region from the provided list. By default, it records both video and audio. You are able to choose a microphone line when you record voices. It enables you to customize the recording settings by clicking on the "Options" button that VidiKit shows at the right bottom. What's more, it is a powerful screen recorder featured with adding watermark, highlighting cursor and specifying codec, resolution, quality, etc.

Step 3

Record Telegram Video Calls on Computer

Open Telegram, initiate a video call with one contact, and press the REC button to start recording your video conversation. There is a minimized tool bar bellow the recording window, you can use it to stop, cut, and skip unwanted content.

Step 4

Save and Manage Videos

You can click on the "Stop" button to finish the recording. Next, preview recorded files in the History window. To edit your recordings, you can tap the Edit button.
Conclusion:
The telegram app does not have a default screen recorder, but you can still record Telegram calls using various apps. Firstly, you should know what you actually need based on the platform you run Telegram on. Secondly, select one compatible recorder to learn and test. Then you can make it work in recording. You can surely better manage all your Telegram call recordings in this way.