Are you tired of finding and using downloading tools to download Veoh videos? Are you looking for alternative ways to save Veoh videos? In fact, you are not the only one facing these problems. There are a great number of users complaining that they can't find the best way to download video from Veoh within few steps. Therefore, here will show you nine practical solutions to store Veoh videos on your computer or other devices, along with detailed steps and downloading websites for each tool.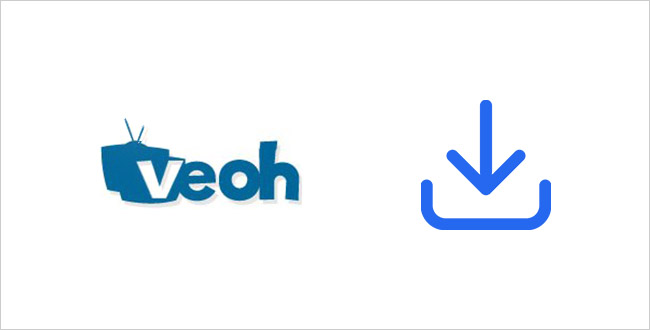 Part 1. How to Download Veoh Videos with Joyoshare VidiKit
To safely download video from Veoh with high quality, you are suggested to use an all-round screen recording software: Joyoshare VidiKit - Screen Recorder. It is good at capturing all actions on the desktop, such as gameplay, movie, song, TED talk, online tutorial, live streaming video, and so on. It can record Veoh video in full screen and selected screen. Besides, it is able to grab audio from the system and microphone. You can also use it to add cursor effect, embed watermark, preset recording schedule, and more. With the built-in media player, you can preview the recording video.
Key Features of Joyoshare VidiKit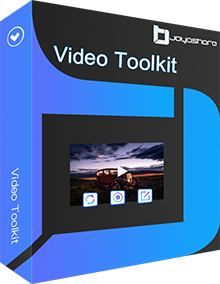 Download videos from website, Twitter, Veoh, and YouTube with high quality
Grab sound from the system and microphone
Save Veoh videos in MP4, AVI, MOV, OGV, WEBM, FLV, etc.
Capture screen with changeable recording region, resolution, quality, etc.
Advanced functions to edit recorded video as you want
Step 1

Launch Joyoshare VidiKit

Browse Veoh website on your computer and choose a video for recording. Open Joyoshare VidiKit. Choose Record - Screen Recorder. The interface of this program is lucid. Select "Record video and audio" mode to record Veoh video. Click the corresponding icon to turn on or off the audio recorder.

Step 2

Confirm the further settings

At the low right corner, there is a small gear icon. Click it. Then you can change the folder to store the recording, select target format, and customize shortcut keys. This software allows you to set a schedule to start and end the recording. In case you accidentally capture the cursor, you can disable the "Show Cursor" option.

Step 3

Adjust the capture area

In this step, you can click the "Select Area" option under the "Capture Area" section to choose a certain area to record. Adjust the screen size by dragging the frame, inputting the value, or choosing a standard ratio from the drop-down list.

Step 4

Start recording Veoh video

Just click "REC" to begin the recording process. After a 3-second countdown, the recorder will automatically capture the screen. When the recording starts, you will see a small toolbar, which allows you to skim and trim the unwanted sections. Click on the "Stop" button to end the recording.
Part 2. How to Download Veoh Videos with 9 Downloading Tools
1

TUBEOFFLINE

TUBEOFFLINE is a website for you to download Periscope videos, YouTube videos, Twitter videos and other videos from popular platforms. In addition to downloading videos, it also can convert videos to MP4, FLV, AVI, WMV, and MP3. Besides, you can choose the desired quality and format to save the video from Veoh to your hard drive. It is very friendly for beginners and professionals as it comes with an intuitive and simple interface.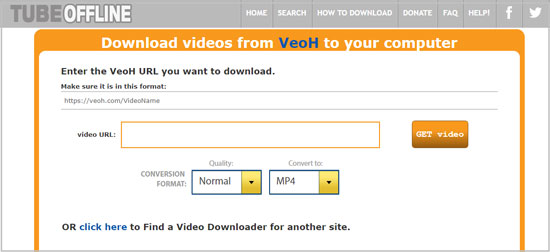 Step 1: Open TUBEOFFLINE on a browser. Visit Veoh website and find the video that you want to download.
Step 2: Copy the URL from the Veoh. Go back to TUBEOFFLINE. Then paste the URL on the blank bar.
Step 3: Click "GET video" to start downloading Veoh videos.
2

Veoh Downloader

Veoh Downloader is also an online video downloading tool and allows you to download videos from Veoh in MP4 format for free. This downloading application is easy to operate, which means that you can use it to save files from Veoh within 3 steps listed below. With this downloading tool, you can save your preferred video without losing quality on your computer. Don't forget to make sure that your entered URL is correct.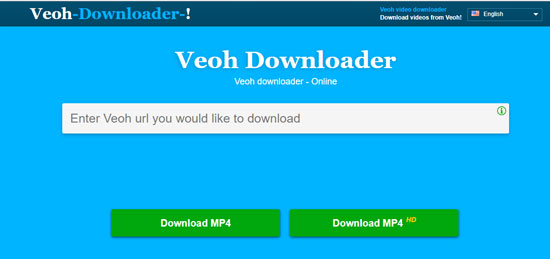 Step 1: Navigate to Veoh official website and pick a video you like. Search for Veoh Downloader on the Internet.
Step 2: Copy and paste the video's URL to the Veoh Downloader. It will load the video.
Step 3: Click "Download MP4" or "Download MP4 HD" to begin the process.
3

VideoToSave

Downloading video from Veoh in MP4 format is available if you use VideoToSave, which is an online video downloading tool and requires no software installation. Also, before downloading the Veoh videos, you don't have to sign in or sign up. Plus, it can help you save high-quality videos from YouTube, Vimeo, Facebook and more social websites. As you can see in the following image, it also enables you to compress video, image, and audio files.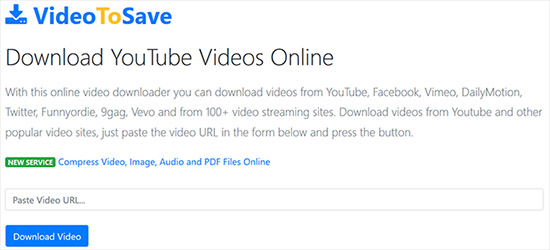 Step 1: Open VideoToSave website by using your search engine. Copy the video URL that you want to download from Veoh.
Step 2: Paste the copied URL into the search box of VideoToSave.
Step 3: Click the "Download Video" button below the search box to begin the downloading process.
4

Veoh Video Downloader

Another online website that you can use to download video from Veoh for free is Veoh Video Downloader. It allows you to get multiple videos from various websites, including YouTube, Vimeo, Youku, Dropbox, Facebook and many more. Featured with function to convert video, it also enables you to convert your Veoh files to a series of audio and video formats like MP3, AAC, OGG, M4A, FLAC, MP4, 3GP, AVI, WEBM, MOV, and so on.

Step 1: Copy the video URL into the input box and click the "DOWNLOAD" button to proceed.
Step 2: Then, this website will ask you to select an output format that you want.
Step 3: After setting the output format, you can find and click the "Download now" button to start the process.
5

Veoh Web Player

You will be able to watch and download Veoh videos after installing Veoh Web Player on your computer, which is developed by Veoh and has an easy-to-use interface. You can rewind, pause and replay as many times as you want. Also, it is very easy for you to save long videos, including movies, to your hard drive within few clicks to watch and enjoy later. However, sometimes, it crashes when you download and watch video.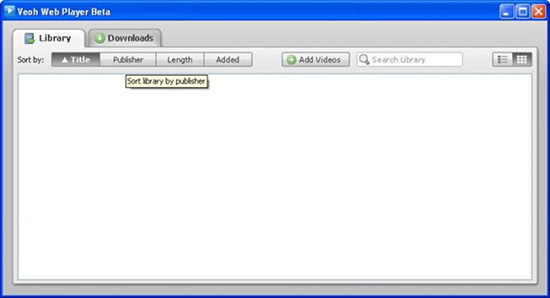 Step 1: Install this tool from its official website and operate it on your computer.
Step 2: Choose the video that you want to download.
Step 3: Find and click the Download button in its interface.
6

PasteDownload

As an online-based video downloader application, PasteDownload allows you to save any video, audio and photo from Veoh by pasting the URL into the input box. It can detect your URL and extract video files from the entered URL automatically. You can enjoy your saved videos anytime and anywhere offline after downloading files using this tool. This application supports many main streaming formats like MP3, MP4, MKV, and so on.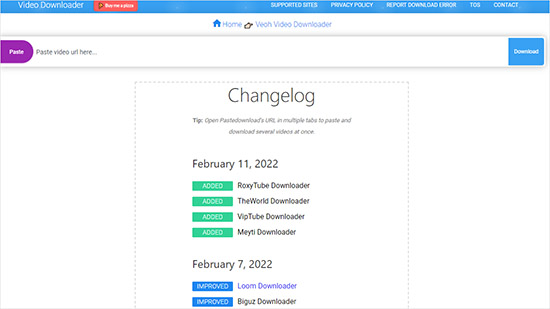 Step 1: Input the correct URL that you copied from Veoh in PasteDownload.
Step 2: Then, this tool will automatically process your URL and extract video, audio and photo. Click the DOWNLOAD button to save your files.
7

YouTube 4K Downloader

With an intuitive and simple interface, YouTube 4K Downloader is an easy-to-operate tool to download video files from 900+ websites, including Facebook, Instagram, YouTube, Veoh, and Twitter. It gives you the power to download videos as many as you want and is compatible with all browsers like Chrome, Firefox and Safari. Also, you can download the video playlists and channels at once to save your time. There are three options for you to choose from, including "Download Video", "Download Sound Only" and "Download Video without Sound".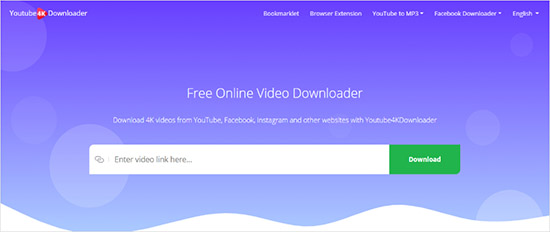 Step 1: Copy and paste your Veoh video URL into "Video URL" bar.
Step 2: Choose your desired format, frame rate and quality as you want.
Step 3: To begin the downloading process, you can click the big green Download button.
8

VeohTV

Provided by Veoh Player, VeohTV allows you to watch DVD-quality videos in full screen on your computer, TV or portable device. It is featured with the functions to create library of video content, subscribe to video channels, download and save video from Veoh and other websites like Google video and YouTube. The best part of this program is that it can recommend content by learning what you like to watch.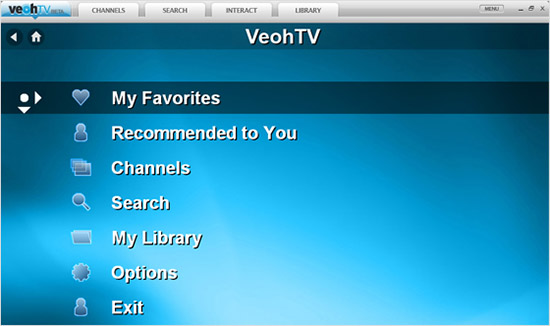 Step 1: Download and install this tool on your device. Then, operate it.
Step 2: Choose and play the video that you want to download in this tool.
Step 3: Click the download button at the left corner of the interface to start downloading.
Part 3. Conclusion
Now, you can know how to save video from Veoh. You have the power to download Veoh videos or record Veoh videos as you want. Generally, you can only get the Veoh videos in low quality and full screen as there are some limitations in online and offline video downloaders if you want to save video by downloading it. Also, downloading tools may crash when you use them. However, if you get video by recording it, you will get a highly customizable video as recording tools like Joyoshare VidiKit allow you to change recording area, specify quality, resolution, codec, and more.