In this fast-paced society, many people pursue efficiency. For example, when downloading large media files, most of them tend to download video and audio separately, which can save a lot of time. But after successfully saving the video and audio parts, another problem appears. How to merge the two separated parts into one? Since video content is often saved in MP4 and audio in M4A, in this article, we will discuss how to easily combine MP4 and M4A into a single file using 3 handy video joiners.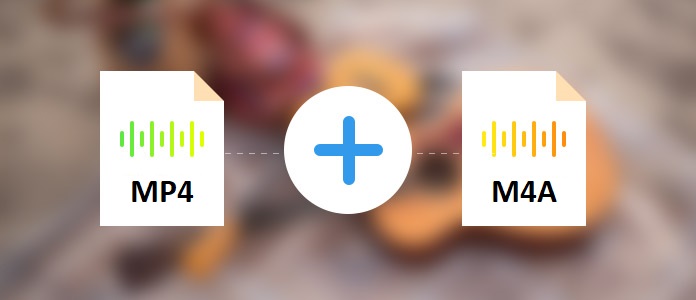 Solution 1. How to Combine MP4 and M4A - Joyoshare VidiKit
Unlike most other conventional video merging tools, Joyoshare VidiKit (originated from Joyoshare Video Joiner) is able to merge literally all videos and audio in extremely high quality. Adopted with 60X lightning-fast speed, it will allow you to merge M4A and MP4 file in order or add M4A to MP4 in the blink of an eye. Many supported formats and devices are but not limited to AAC, AC3, OGG, ASF, DV, HEVC video, WebM, 4K video, MPEG, FLAC, AIFF, APE, MKA, AU, ALAC, iOS, Android, smart TVs, and gaming consoles.
Joyoshare VidiKit features a high-speed mode and an encoding mode. The former will enable you to merge videos and audio without losing any quality, while the latter can help you delete any unwanted content, adjust aspect ratio, remove black bars from videos, apply special effects, add subtitles to MP4, insert a unique watermark, adjust video brightness, and more.
Key Features of Joyoshare VidiKit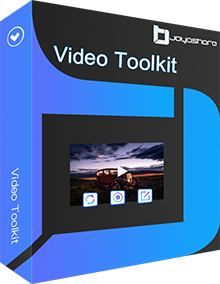 Combine numerous files while preserving 100% original quality
Merge different videos and audio at 60X excellent speed
Customize the output format and adjust codec, bitrate, etc.
Use many advanced editing tools to touch up videos and audio
Support a wide array of input and output formats and devices
Step 1

Import Files to Video Joiner

Download and install the Windows or Mac version of Joyoshare VidiKit as needed, then launch it and click the "Convert" panel to open the video joiner. After that, there are two ways available for you to add MP4 and M4A to the app. You can do so either by pressing the "Open File" button at the bottom of the main screen or using the drag-and-drop feature straightforwardly.

Step 2

Select Merging Mode and Target Format

There is a "Format" button in the bottom right corner of the main screen. Click it to select your preferred merging mode. Here the encoding mode is highly recommended. Later you are free to select your output format and adjust its codec, frame rate, bitrate, channel, etc.

Step 3

Trim File Optionally

When you go back to the main screen, you can start to trim and cut your MP4 and M4A files in the way you like. All you need to do is to drag the slider below the preview window freely. Content not included in the slider will be cut out.

Step 4

Merge MP4 Video and M4A Audio

a. add M4A audio to MP4 video

If you plan to add M4A to MP4, you can click the icon at the rear of each file tab to open the built-in video editor. Next, select the "Audio" option. Here you need to find and press the "..." button near "File" to browse and import your M4A audio file. Tick the "Repeat" checkbox if the length of your M4A audio is shorter than your MP4 video. You can also drag the "Weight" bar to adjust the mix ratio. When you are ready, tap the "Convert" button on the main screen to start to merge MP4 and M4A Files.

b. merge M4A and MP4 in order

But if you only need to combine MP4 files and M4A in order, you can directly click the "Convert" button in the lower right corner of the main screen to begin to combine MP4 and M4A.

Video Guide

If you have any questions about the aforementioned steps, you can refer to the guide video below and check how to use Joyoshare VidiKit to merge audio and video in no time flat.
Solution 2. How to Merge MP4 and M4A - FFmpeg
FFmpeg is an open-source project to handle audios, videos, and other multimedia files, like joining M4A and MP4 files together. Many people like to use it due to its free license. But at the same time, there is another challenge: FFmpeg is a command-line-based program and many people don't have that kind of knowledge. That means you need to search for some relative commands to combine, convert, or crop videos. This part will show you the steps to merge MP4 and M4A by FFmpeg. Let's use the two video and audio files - "videoplayback.MP4" and "videoplayback.M4A" as examples.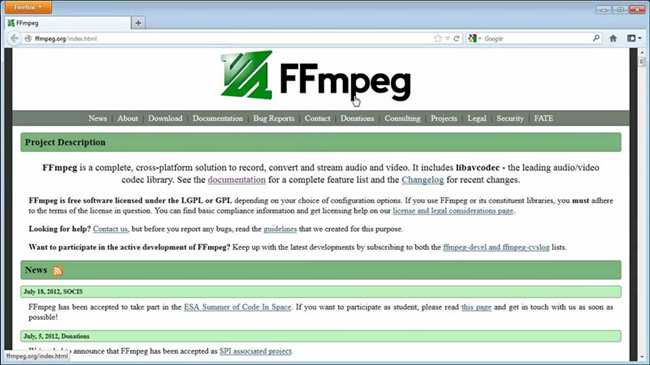 Step 1: Download and install FFmpeg on your computer;
Step 2: Open the Command Prompt window in your download folder and run the command below. In case of MP4 format (all, except 1440p 60fps & 2160p 60fps):
FFmpeg -i videoplayback.MP4 -i videoplayback.M4A -c:v copy -c:a copy output.MP4
Note: If you input the wrong command, FFmpeg won't work to join MP4 and M4A into MP4.
Solution 3. Merge M4A and MP4 Online - Clideo
Clideo can support merging video and add music to video. It is compatible with various formats, such as WMV, MOV, MP4, AVI, MPG, and so forth. As Clideo is a web-based service, so using it, there is no need to download any extra software or plugins. You can upload your file from Google Drive, Dropbox, local folder, or by pasting the URL. Moreover, Clideo allows you to crop video, change aspect ratio, etc. However, you will not be able to merge MP4 and M4A in order.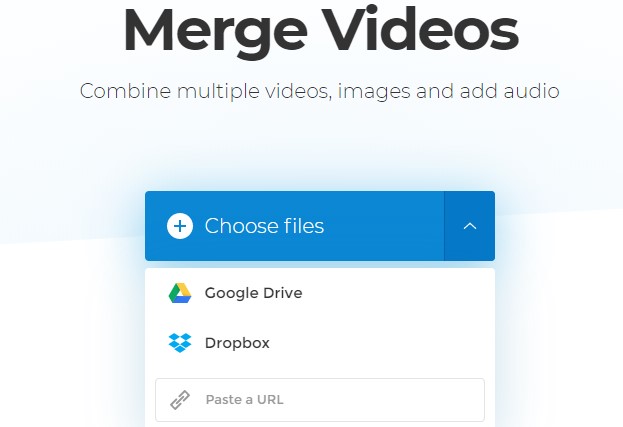 Step 1: Open the video merger by Clideo on your browser and upload your MP4 in the way you like;
Step 2: In order to add M4A music to MP4 video, you need to press the "+ Add audio" button on the right side of the screen to import your music file;
Step 3: Next, you will be able to edit your MP4 and M4A by cutting, trimming, cropping, etc.; you can also use the "Crossfade" feature if necessary;
Step 4: Click the "Format" button at the bottom of the screen to change the output format in the way you like, and finally, you can tap the "Export" button to begin to combine MP4 video and M4A audio.
Solved: Can HandBrake Combine MP4 and M4A?
HandBrake is a professional and reliable video transcoder and editor. It is able to do a number of things. For instance, you can use it to add subtitles to video, trim, cut, rotate, and crop videos, etc. So many of you may wonder how to make HandBrake combine files easily. But the fact is that HandBrake does not support merging. It is unable to merge MP4 file and M4A.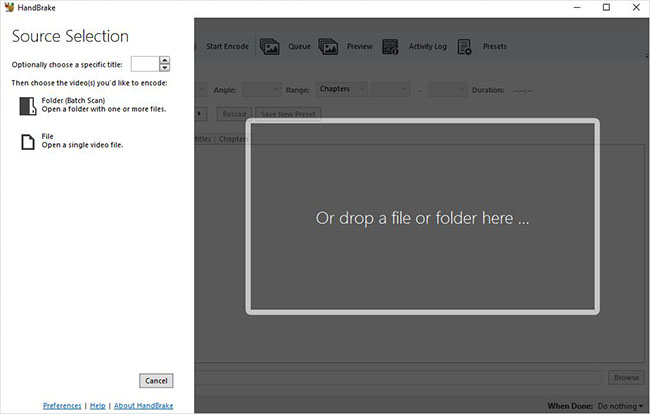 More Introduction:
Many social media platforms adopt a DASH mechanism (Dynamic Adaptive Streaming over HTTP) nowadays. To give an example, YouTube, on which you enjoy many entertaining videos, introduces DASH for 1080p and 480p videos.
DASH is an adaptive bitrate streaming technology where a multimedia file is partitioned into segments and delivered to a client using HTTP. Therefore, when you download the media files to your computer, you usually get one video. And that is why so many people search for this topic we are discussing here: MP4 and M4A joiner to merge the separated multimedia files.
Conclusion
We have to admit that compared with FFmpeg and Clideo, Joyoshare VidiKit (upgraded from Joyoshare Video Joiner) is much more powerful and easier to use. FFmpeg requires you to master a large number of complex commands, while Clideo is unable to merge video and audio. Both of them have limited editing features as well. With a simple and intuitive user interface, Joyoshare VidiKit however, will enable you to combine an unlimited number of videos and audio in a fast and flexible manner.
But you can still use FFmpeg and Clideo with confidence. If you get the hang of FFmpeg and know how those commands work, this app will undoubtedly bring you a lot of conveniences. Not to mention that you can even easily use Clideo on your web browser without any download and installation.