There are numerous reasons why you might need to cut out a piece of a video including when you have to make a presentation or simply create a meme. With the use of the right software, such a task is simpler. VSDC Free Video Editor is one of the best free video editing tools in the market that has powerful features for cutting, trimming, rotating or splitting large video files. The software is excellent since it supports adjusting parameters to keep the highest quality of video, such as resolution, framerate, video size, etc.
It features a nonlinear editing mechanism which allows you to order the edited clips in the manner you desire. Even with the program having such amazing capabilities, various drawbacks prevent it from always rendering impressive services. Other options come in handy during such scenarios. This article highlights the 8 best VSDC Free Video Editor Alternatives.
1. Joyoshare Media Cutter
Joyoshare Media Cutter is one of the best alternatives to VSDC Free Video Editor. It packs superior features that will enable you to retain the high quality of audio and video files that you cut or trim. You have an option of doing editing, adjustment, and redefinition of a video file prior to its trimming. Multiple segments of a same source file are also easier to combine together with this software.
Pros:
Cut videos and audios at 60 faster speed losslessly
Trim, crop, rotate and join videos/audios easily
Adjust codec, sample rate, resolution, channel, etc.
Support a wide range of video formats and popular devices
Cons:
Limited free version only usable for five free times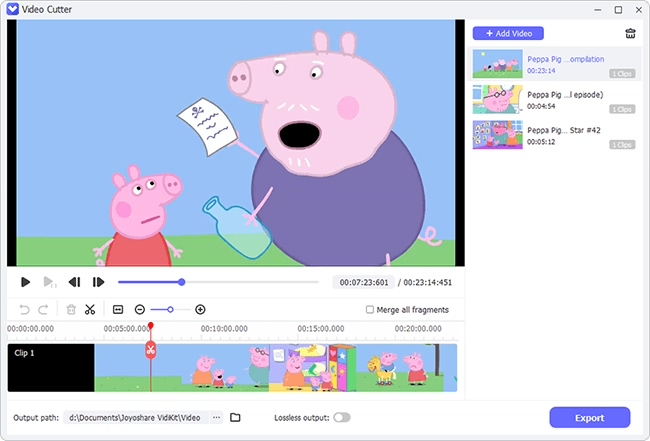 2. VirtualDub
This VSDC Free Video Editor alternative, VirtualDub, is a reliable software that has been operated as an open source package. It is a highly advanced capture and editing application for experienced video editors and it is supported on Windows and various browsers such as Google Chrome. It mainly supports AVI files and has the ability to read MPEG-1 and BMP formats. However, MP4, DVD and a few other file formats are not supported. IT requires a super swift computer to work efficiently.
Pros:
Easy to use for professional editors
Open source software that is offered for free forever
Cons:
Support limited file formats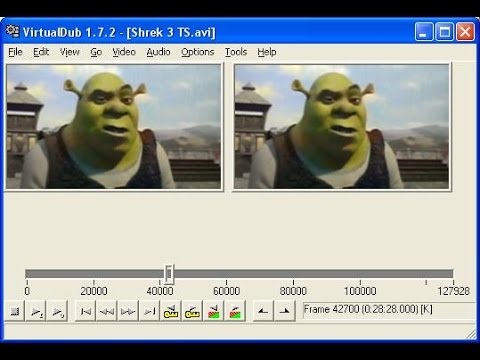 3. Kdenlive
This is another open source alternative to VSDC Free Video Editor that can be used on Windows, Linux, and iOS devices. A simple feature common in a majority of the lowly-rated video editing programs is combined with high-tech upgrades mainly used by the industry professionals. There is an online forum and community to seek guidance from when stuck on how to use the software. Quick file backups ensure that your files are secure at all times.
Pros:
Support multiple input and output formats
Free add-ons available for an extended capability
Cons:
Don't support multi frame-rate video editing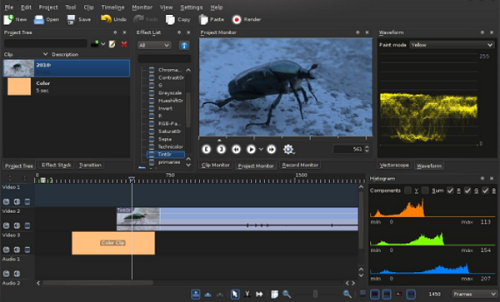 4. Avidemux
This reputable program allows you to cut, filter, and encode videos and audio clips. Numerous codecs are operational within the software to ensure that multiple file formats are supported in video editing. Amongst the VSDC Free Video Editor alternatives, Avidemux has the simplest interface. It is mainly designed to accomplish basic video editing tasks, and it is as such simple to learn and use.
Pros:
Powerful encoding selections
A user-friendly interface
Simple to use when you are a beginner
Cons:
Zero video effects available as well as transitions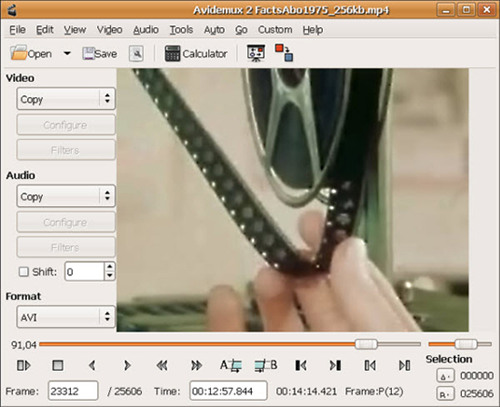 5. OpenShot
OpenShot is a great software supporting video slicing and trimming. Video effects and transitions are availed for your editing work to be seamless. As an alternative to VSDC Free Video Editor, it enables you to have unlimited video trails on the editing timeline. Waveforms allow you to manipulate the audio track losslessly. The funny animation framework even helps you to fade, bounce, slide and animate everything in the video project.
Pros:
Numerous file formats supported
Offer title editor, 3D animation, video effects, etc.
Cons:
Have to install add-ons for unsupported operating systems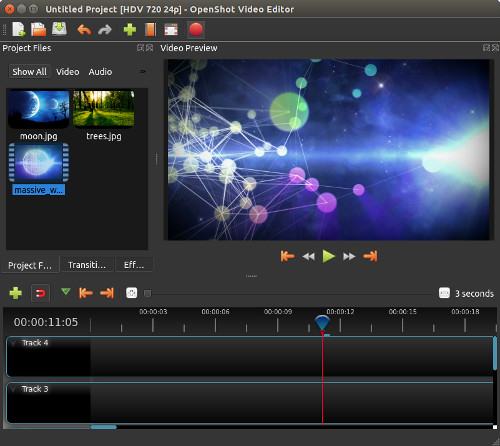 6. Hitfilm Express
This video editing and compositing tool is also classified amongst the best alternatives to VSDC Free Video Editor software. It stocks numerous visual compositing choices for you to take advantage of. With an intuitive interface, you can independently use it without hassle. Besides, its powerful visual and presets effects is able to facilitate you to make color grading, lights, motion blur, 3Dmuzzle flashes, etc. handily.
Pros:
Output content in both MP4 and AVI formats
Combine VFX and editing tools together
Input formats supported such as MP4, MMV, MOV, AVCHD, MPEG, etc.
Cons:
Require an account to download and use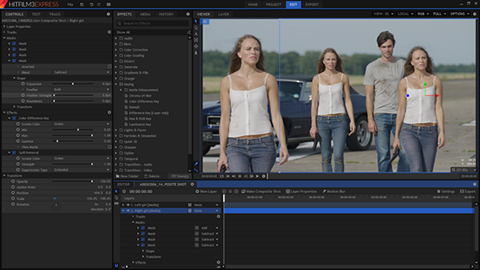 7. Lightworks
When using this software, Lightworks, as a VSDC Free Video Editor alternative, you get to have and use unlimited effects. It is widely used to edit YouTube clips and 4K videos. Coming with a forthright timeline editing and trimming feature, it performs well to edit your videos in real time with audio and video FX. What's better, there is an access provided to use cool royalty-free video & audio content.
Pros:
Support wide file formats
Export video to Vimeo/YouTube, SD/HD, up to 4K
With royalty-free audio and video content support
Cons:
A bit complex for new starters to use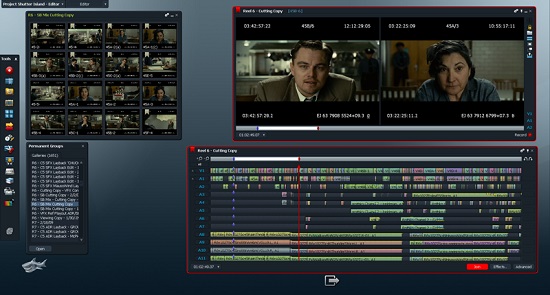 8. Shotcut
Shotcut is an alternative to VSDC Free Video Editor which supports more than a hundred video and audio formats as well as codecs. Zero importation requirements when editing clips means that you can edit them natively. The software also features a radiant and highly intuitive interface where you can easily dock or undock on multiple panels. You can seamlessly add files onto the software by dragging and dropping from the file manager in your device.
Pros:
Support a huge array of video formats
Support resolutions up to 4K
Develop with multiple dockable & undockable panels
Cons:
No social or YouTube exporting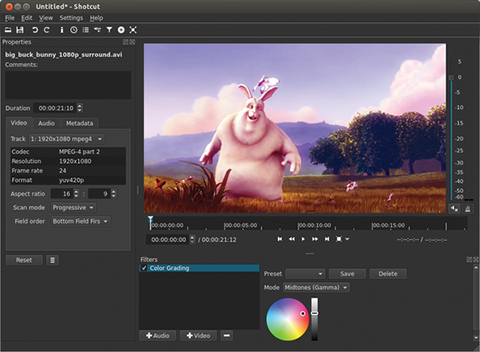 Conclusion
The programs that have been reviewed above are just a few of the VSDC Free Video Editor alternatives you can find online. You can opt for any of them depending on your skills and in some cases the device you use to do the work. The intended use of the edited clips can also make any of the video editing programs an ideal option as compared to the rest. The ones highlighted above are highly recommended and should be considered for the work.