The GIF and video are normally of the same concept, but there's a minor difference in their implementation i.e., the file format, the size, like GIF is small and the videos have a larger format. GIF is introduced as an image with animation inclusion later.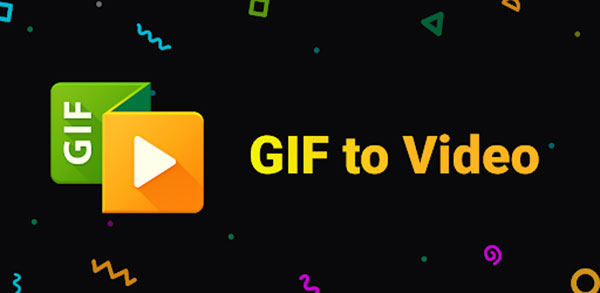 Many users have had an awful experience with GIF, as they use more data and bandwidth; therefore, it takes time to load. But many tools convert GIF to video for better quality. Videos are used in many sites for advertisement, and GIF cannot be used or can replace the video. There are 8 principal GIF to video converter tools, for the excellent result which is easy to use and gives better quality in no time.
1. Joyoshare Video Converter
Joyoshare Video Converter is simple and easy to use, giving faster results without worrying about its quality. It enables you to convert your GIF into videos per the convenience. It even has a trial package that one can run, and once satisfied with the results, one can pay for it. For better quality and faster results, you can convert your GIF into video online. Using this tool, you even get recent updates and technical support for free. It can run in any operating system so everyone can get the benefit from it. It has various premium features as well.
Pros:
60X faster speed to convert video without quality loss
Support almost all the video/audio (file) formats
Presets codec, resolution, bit rate, frame rate, etc
Built-in video editor to cut, crop, watermark, adjust, etc
Serve as DVD ripper to extract files from DVDs losslessly
Cons: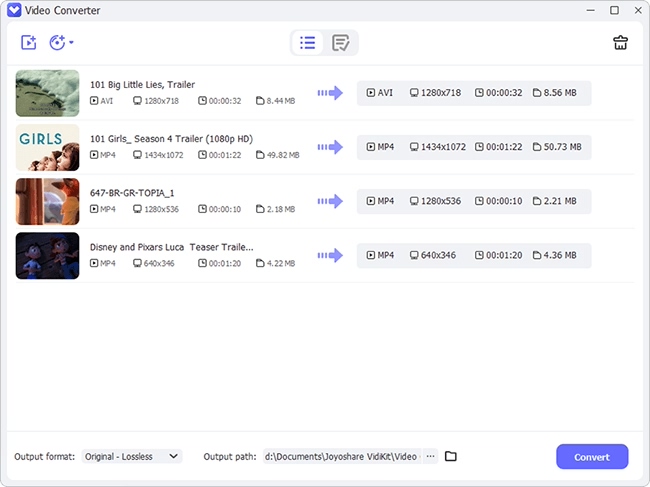 2. Movavi Video Converter
Movavi Video Converter is also worth a try when it comes to GIF to video converter software. It gives the best size, quality ratio. It can generate videos from different devices and will give the best quality to users. As GIF is time-consuming and more data consuming, this video converter will give the best quality video in no time and very secure. It could even merge your GIF. It is preferred by all who want quicker results and want to convert GIF into videos.
Pros:
Available in almost 180 file formats
Provide excellent customer support service
Easily compress your videos
Extract audio from videos
Cons:
Can't allow the downloading of online videos
Cannot burn the videos into DVDs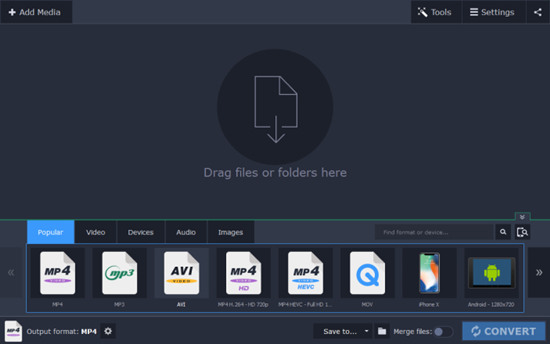 3. Amazing GIF to Video Converter
It is easy to use since within three steps you can convert your GIF into videos. Launch the software on your PC/System. Choose the output format, from the menu and press the start button for GIF to Video. It even lets you choose the setting and you can adjust the quality of the video and its size, background and you can add an image or logo. Its technical support will help you if you get stuck and lack technical knowledge and need guidance.
Pros:
Have a fast conversion speed 
Extend support to all the file formats 
Interactive interface and easy to operate
Cons:
Its performance is not reviewed well by many users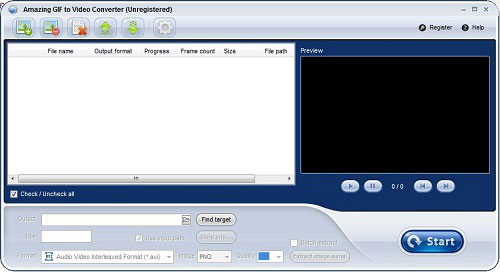 4. iLike GIF to Video Converter
It is a smart tool to convert GIF into videos, having many functions in it from editing to different settings and provides good quality results. It lets you play a preview of original content. The best thing is that it provides a free trial and after purchasing the tool if it does not satisfy you with it, it will return the money and give a 90 days money-back guarantee. It is secure and your data will be safe in it. It's one of the best products is GIF to video converter.
Pros:
Very secure to use
User-friendly interface
Cons:
The processing speed is very slow
Only applicable to Windows operating system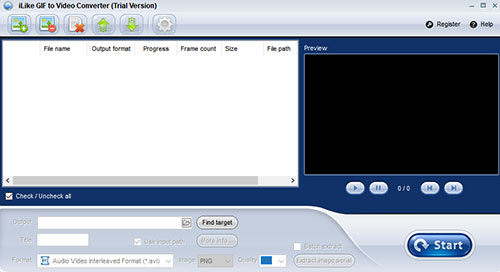 5. Ezgif
It is a free and simple tool for GIF to video convert online. It takes care of almost all the editing tasks and coloring. It has short tutorials on its site which will help you and guide you if you do not know what to do and how to do it. It has many advanced features, it even allows you to create GIFs, and then later you can convert them into the desired quality of the video.
Pros:
Provide faster results
No watermark on the final video
Require no additional downloads
Cons:
Only convert one file at a time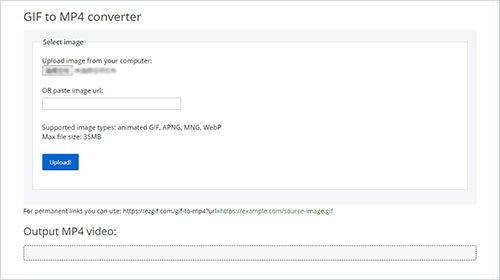 6. CloudConvert
It has a powerful API-and you only have to pay for what you use. It is simple and easy to use for a free GIF to video converter. Also, it is safe in its data and security and supports many formats. It is simple and one just has to import GIF files and select the option to convert into video. It lets you use 25 conversations per day for free and after that; you need to purchase the tool and need to pay as you use and your limit to use will not expire on the days when you are not using this tool.
Pros:
Conversion speed is fast
Convert GIF to video without installation
Offer parallel support with conversion 
Cons:
Unable to convert more than 25 videos a day

It is also one of the best free online video converters that can be used to convert GIF to video without additional downloads. It has many features in it and many types of video range are available. It gives high quality and free GIF to video converters. You can convert files by using specific settings and with a specific format. It provides convenient service and easy for the online GIF to video converter and it has a great developer area.
Pros:
A user-friendly conversion site
Compatible with multiple devices
Provide a high-quality video
Fast conversion speed
Cons:
The customer support service is not very reliable
It is not available for many file formats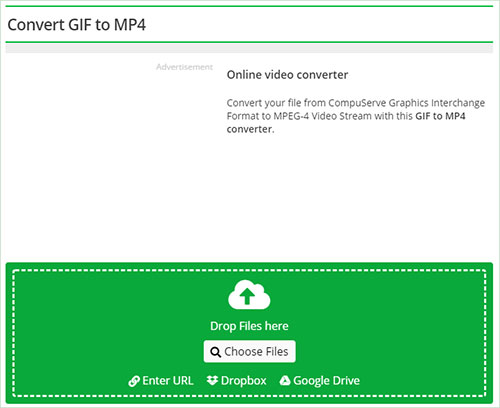 8. Convertio
It has many wide areas available and one of the important is GIF to video converter. It is fast, easy, user-friendly, and one does not need to worry about the security of their data. It has an advanced custom setting that will enable you to choose quality, aspect ratio, and many more. It is supported on all the devices and no need to download any added or extra software to use this tool. It is very serious about users' security and it deletes the data within 24 hours which is uploaded on it for conversion and that makes it unique and safe.
Pros:
Add several files consecutively in one go
Requires no download, one can use it directly online
Cons:
Limited features
It contains various ads
Only two possible concurrent conversions in the free account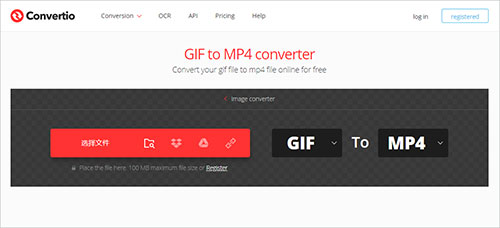 Conclusion
Thus, these are the best 8 tools for GIF to video converter. There might be some other tools for the conversion of GIF to video as well, but these are most trusted, secure, safe, and easy to use which gives better quality in less time and provides free trial and one has to pay for the tool, only after they are satisfied with the free trial.
These tools will convert GIF into video online and for free for some time. And then one needs to pay for the subscription but the amount invested in it is worth it and the results of video quality and pixels will be always the best and in your favor. These tools are best and provide the technical support for GIF to video converters for free.