Still struggling with how to deal with redundant video clips in MKV? In fact, a free MKV cuttermakes everything simple. It removes the specified clips you choose without any cost. By exporting in a shorter video duration, it can greatly reduce the storage pressure on your computer, and let you share MKV files without any worries. If you have not made such a tool your right-hand man, then the 8 most popular MKV cutter freewares introduced in this article are really not to be missed.
#1. Joyoshare Video Cutter
Joyoshare Video Cutter is a prominent tool with free trials. It perfectly cuts nearly all types of videos without re-encoding process, which therefore, guarantees the original quality without loss. Noteworthily, in addition to cut video, it offers editing functions to watermark, subtitle, apply sound effect, rotate, crop, flip, etc. The parameters, such as resolution, codec, channel, sample rate and more, can be configured to your designated one.
Key Features of Joyoshare Video Cutter: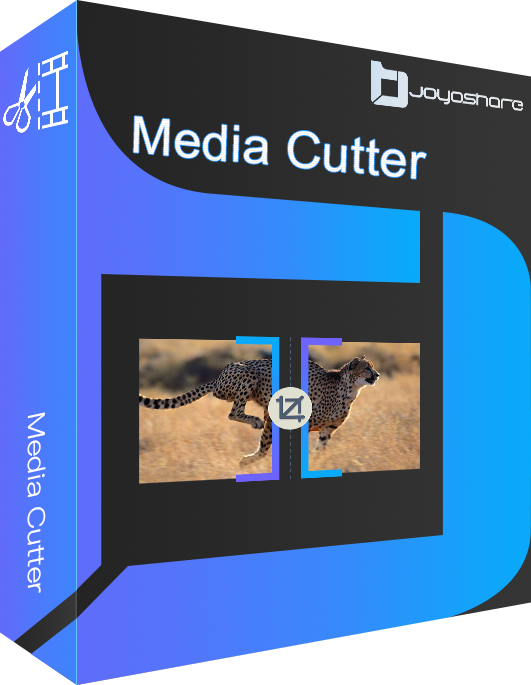 With striking cutting speed, up to 60X
Cut MKV files with no loss of original quality
Support extracting audio from MKV and more videos
Edit files by cropping, effecting, watermarking, etc.
Customize quality, codec, size, bitrate, etc. freely
#2. Avidemux
With a user-friendly operating interface, Avidemux is a completely easy-to-use MKV cutter, especially for new beginners. Apart from MKV, it can also supports many common formats, like AVI, OGM, DVD compatible MPEG file, ASF, MP4, etc. If you use it, you will be glad to know its broad compatibility to Windows, Mac, Linux and BSD.
Similar to other handy MKV cutter free tool, it plays the imported MKV video for you. Hence, you can be clear about which part to be cut exactly. Besides, Avidemux will carry out task by making full use of projects, job queue and powerful scripting capabilities.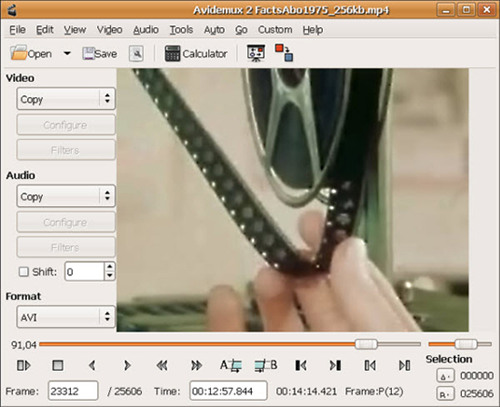 #3. Free Video Cutter Joiner
As its straightforward name suggests, Free Video Cutter Joiner is such a two-in-one video editing program. It is well developed to not only cut but also merge video files based on your actual needs. Under the help of it, you are allowed to set quality as well as frame rate for your MKV video files. However, you will notice that it has no preview option given.
To cater to different users' preferences, it provides two feasible methods for you to cut MKV files in flexible way. Direct Cut, called no-recoding mode, can work fast but supports less video format. Indirect Cut, called re-encoding mode, perform slowly but supports almost all video formats, such as MP4, AVI, WMV, MPEG, 3GP, FLV, etc.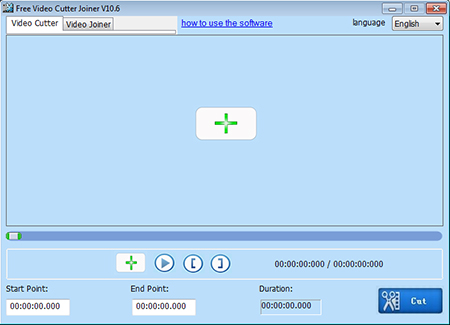 #4. Gihosoft Free Video Cutter
Here Gihosoft Free Video Cutter is another good choice for you to manage your MKV video files. It can work well with both Windows and Mac. To know how to split a MKV file into 2 parts, 3 parts and more, try it. With the exception to MKV, it also includes full support to various formats, like AVI, VOB, RM, MPEG, ASF, 3GP, WMV, FLV, MP4, MOV, etc.
By means of this smart free MKV cutter, you can accurately control every second of your MKV video as it comes with well-designed spin buttons. What's more, it can guarantee high-quality video absolutely. There are only three simple steps: import a MKV file, set a time range for trimming and save as new file. Anyway, it is quick and forthright enough for you.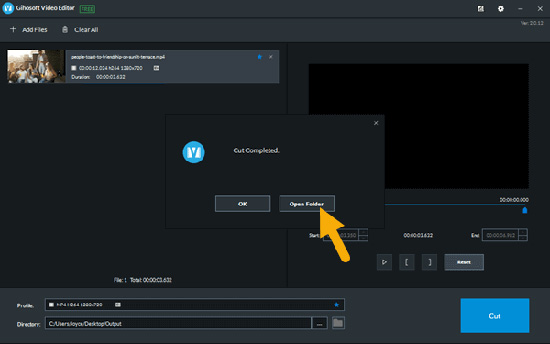 #5. Free Video Cutter
Clean and safe as Free Video Cutter is, it is widely used by majority of users to eliminate useless segments from original large MKV video files. Likewise, it is capable of helping you output video to MPEG4, DviX, WMV, FLV, MOV and MP3. Briefly, you can extract audio from video directly as long as you choose audio format. Of course, any finished video will be saved in good quality.
It doesn't matter to have no professional technical skills and no knowledge about video formats. As long as you show interest in it, you can directly try it by yourself. It is available for you to change the precision value at your own will. What you should remember is to select the "Don't create video thumbs" option, which is time-consuming when you deal with large MKV video files.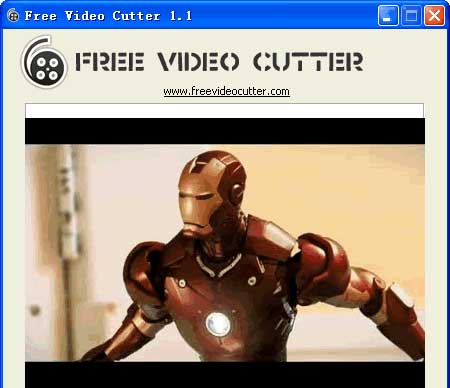 #6. VSDC Free Video Editor
Specialized in video editing, VSDC Free Video Editor enjoys high reputation from both home and abroad. It makes processing long and complex videos easier. With comprehensive capability, it has access to all popular video formats, for instance, MKV, AVI, MP4, WMV, 3GP, FLV, etc.
Unlike others, this non-linear free MKV video cutter empowers objects to be placed in any position on the timeline in any size. Alternatively, VSDC Free Video Editor gives you a wide range of video effects, object transformation, color correction, sound normalization, echo, etc. When get a satisfying MKV video file, you can upload it to YouTube or burn it to optical discs.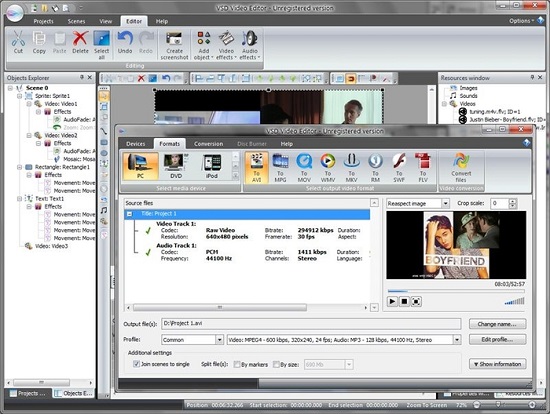 #7. SolveigMM AVI Trimmer + MKV
SolveigMM AVI Trimmer + MKV is a MKV cutter free program based on SolveigMM video editing engine. It's able to remove commercials and meanwhile trim out lots of different video segments in batch. Besides MKV, this tool offers support for MP4, MOV, AVI, WEBM, FLV, MP1, ASF, WMV, MP3, DV and MP2. According to what it says, there is no audio and video loss in the process of editing. Plus, it's handy to operate its visualized timeline.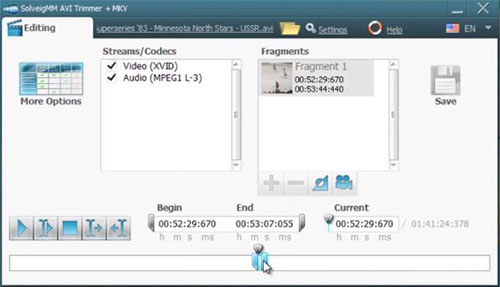 #8. Moo0 Video Cutter
Moo0 Video Cutter is a fairly light program that is ideal for sorting out your large MKV videos by cutting off needless sections. Furthermore, it can do good job to support videos in other formats, including AVI, FLV, M4V, MOV, OGG, MP4, OGV, WMV, etc. Regardless of its limited compatibility with Windows only, it is actually a high-efficient MKV cutter for you to choose.
Essentially, even though the video has been handled, there is no any quality loss in destination MKV file. To make a precise selection, this tool authorizes you to setup both start time and end time in manual manner. It also workable to take advantage of the well-arranged time adjuster to skip 3 sec, 5 sec, 30sec or 3 min as you like.