For various reasons, you may find yourself needing to record Vonage calls. Many small firms, such as Vonage, utilize the service to improve customer service and maintain contact with their coworkers. It's good to record conversations to keep track of crucial information, such as customer service. This article explains how to use the built-in record function of Vonage to record calls. Besides, we have also explored an amazing screen recorder to help you record anything and everything on your PC. So, read ahead and discover new ways to record important calls.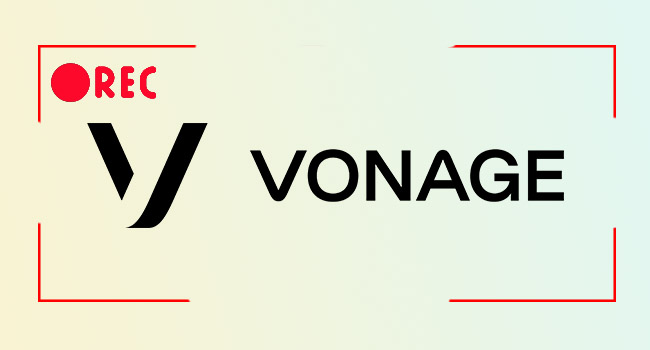 Tip 1. Record Vonage Calls with Inbuilt Recording Tool
This article focuses on recording Vonage calls on desktop and mobile devices. Vonage is a cloud-based telephone service. The service's price includes a hardware receiver for your phone and an account to use the mobile app and website. Set up a contact center and record phone calls after that. Since Vonage is a paid communication service, you should read this information before handing over your hard-earned cash.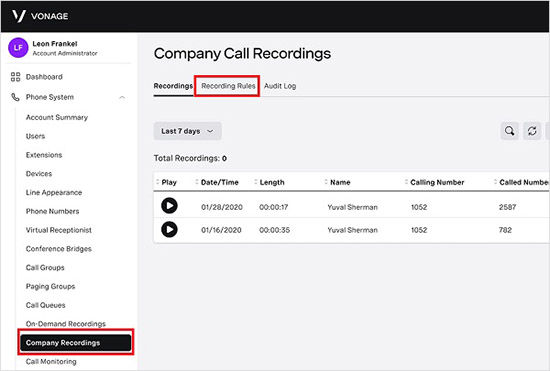 Step 1: Log in to your Vonage account. You need to be an admin or superuser to add or modify rules. Select Phone System - Company Recordings - Recording Rules.
Step 2: Click Add Rule to create a new rule. Then, enter a name for the rule, the proportion of calls you wish to record, and the call direction.
Step 3: Click Next to confirm and set the parties and duration. Choose a disclaimer and click Next.
Step 4: Set the timetable and click Finish. Recheck your Vonage call recording rule and finish. This will store all calls that fit your criteria.
Tip 2. How to Record Vonage Calls on PC
For most people, the ability to record their computer screen, would be of major value if they used a high-quality video recording program. With Joyoshare VidiKit - Screen Recorder, it's possible to record any screen activity without losing quality on your computer, including sound and video files. It is one of the best and most user-friendly tools for recording screen and audio simultaneously on both Mac and PC. This software allows you to capture both system and microphone sounds. In addition to MP4, MKV, WMV, and MP3, there is a slew of other common formats and profiles, in which you may store your recorded videos and audios.
Key Features of Joyoshare VidiKit: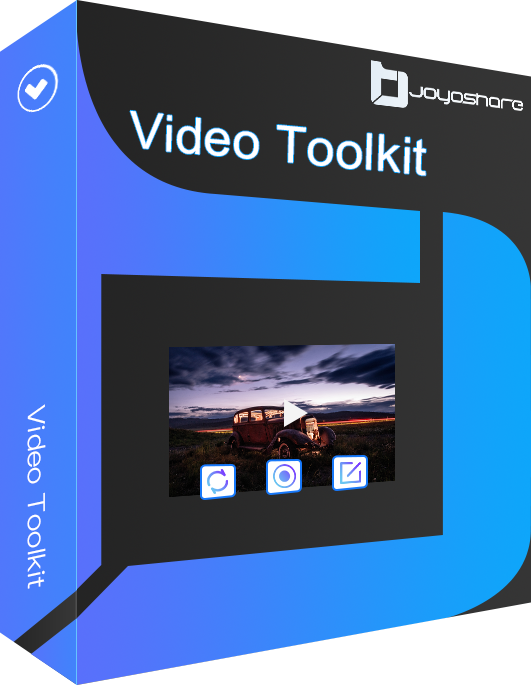 Best audio and video call recorder to record call from Tango, Signal, Skype, and more
Take advantage of inbuilt media player to preview recorded call
Record Vonage with high quality and customizable resolution, codec, etc.
Use shortcuts to facilitate call recording process
Specify volume of audio from system and mic as you want
Step 1

Run Vonage call recording tool

Download and install the Joyoshare VidiKit, then double-click the icon on the desktop to open it and select Record - Screen Recorder. Choose Record video and audio mode by clicking camera-shaped icon.

Step 2

Confirm recording settings

Before taking a screenshot, click the "settings" button in the lower right corner of the screen. Here, you are entitled to change output format, store destination, codec, sample rate, resolution, channel, watermark, pointer effect and more

Step 3

Choose the recording area

Click the "+" button in the Capture Area to bring up the recording window. The recording window may then be resized and shifted to fit your desired recording area.

Step 4

Screen recording Vonage calls

Then all you have to do is press the REC button to begin recording the screen after start a Vonage conversation. In the History window, you have the power to edit and rename recorded Vonage call recordings.
FAQs about Vonage
Q1. How do I download a call from Vonage?
A: Log in to the desktop application. Go to Recordings under Calls and click on the Recordings button. Select a recording from the list. The recording may be downloaded by clicking the down arrow symbol.
Q2. How do you delete recordings on Vonage?
A: Sign up for a Call Recording Portal account. Select Recorded Calls from the Recordings menu. To find the recordings you want to get rid of, use the Filter feature. Remove the recordings you don't want by marking them. Click the Delete button.
Q3. How do I contact Vonage Customer Service?
A: You can call Vonage at 1-732-944-0000 to speak with a representative.
Q4. Can Vonage record phone calls?
A: The Vonage Business Communications Mobile app or the phone may be used to start and stop recording phone calls easily, or the functionality can be configured to record all calls. A copy of the recording is saved to the employee's own User Portal.
Q5. How much does Vonage cost per month?
A: $19.99 per month for mobile. $29.99 per month for premium. $39.99 per month for bundled calling options.
Q6. Why is Vonage not working?
A: Internet outrage, power outrage, firmware upgrade can result in Vonage not working issue. You can disconnect all of your network equipment (modem, router, and Vonage adapter) to fix this issue. Verify that all of the wires connecting the various services are secure. Allow at least 30 seconds to pass. Restore power to the modem.
Conclusion
We've shown you how to record Vonage Calls using the finest ways in this article. Vonage will store phone calls according to your set-up rules if you have an administrator account. Like most people, you'll only want to record phone conversations using Joyoshare VidiKit manually. Not just that, it allows you to record phone calls, video calls, seminars, workshops, meetings, etc. Let you store and download the saved data.