Q: Several days ago, I was in good mood because of my new iPhone X. But recently, the new image format of iOS 11, HEIC, destroyed all my pleasure. When I would like to share some interesting photos to my friends, they cannot open them on their Andriod mobile phones. Could you please give me a hand to let me know how to solve this big headache?
After the release of iOS 11, more and more iPhone users reflect that they are tired of the HEIC image owing to it cannot be viewed on Andriod phones directly. What is known is that HEIC images can only be opened on iOS 11 and macOS High Sierra. If you desire to transfer it to others who use non-iOS 11 operating system, like Andriod, you will find it is not an easy thing. Here, we share some useful tips to teach you how to open HEIC images on Andriod with ease.
1. Open HEIC images on Android using Dropbox:
In order to open your HEIC images on Andriod without limitation, you can take a HEIC viewer for Andriod phones into consideration. As I know, the Dropbox can be a good choice for you, which can be compatible with both HEIC files and encoded MOV. It is similar to OneDrive, which is also a creative cloud storage space. Dropbox is a professional application that well designed to provide you with a platform to store photos, videos and other documents and so on.
In addition, you can keep pace with the latest files and sync it to make your work more conveniently. Dropbox enables you to access it on any devices. With it, all your HEIC images can be previewed. What's more, it is widely used to share files as well as collaboration among teams. What you need to pay attention to is that just as other iCloud, Dropbox saves files with limited storage. You can only use 2 GB storage space for free and have to pay for it if your need is higher. Now, follow my next steps to know how to use it to open your HEIC images on Andriod phones.
Step 1: Download and install Dropbox app on your Android phone;
Step 2: Launch Dropbox and Log in it on computer. Upload your HEIC images to the photos folder;
Step 3: Sign in Dropbox app on Android device and tab on photos folder at the first interface;
Step 4: It will scan your HEIC images automatically and then you can preview them.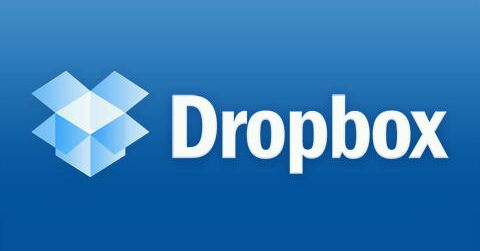 2. Open HEIC images on Android using email:
Sending emails by attaching your HEIC images has been proved a valid way to view HEIC images on Android, Windows and even Mac operating system. You can enter your email account and start to write a new one. What you need to do is to pick up your HEIC images and send it to one of your account friend. As attachment, HEIC images can be converted to JPG output format automatically during the transferring process.
The most important thing that you should keep in mind in advance is that email also has a size limit. Take Gmail as an example, it is capable of sending emails with 25MB in attachments. That is to say, you need to send emails again and again to get JPG images supposed you have large numbers of HEIC images. Anyway, you can put it into effect to see whether it is suitable for you. To do that, the steps beneath can guide you:
Step 1: Run you email app and sign in to start a new email;
Step 2: Import your HEIC images as attachments;
Step 3: Send email to any email account or simply save it as a draft during which HEIC images will be converted to JPG format automatically;
Step 4: Sign in your own account to see email on Android device and then you can view your HEIC photos.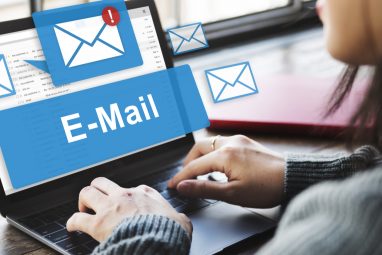 3. Open HEIC images on Android using Joyoshare HEIC Converter:
Considering the limited size of not only Dropbox app but also email attachment, it is enables you to convert HEIC images to JPG without worrying about storage space by using an offline converter-Joyoshare HEIC Converter. It is an all-in-one solution that can convert HEIC images to JPG, the most popular image format. Meanwhile, it can also support other output formats, for instance, PNG, WEBP, GIF, BMP, TIFF, etc.
There are two options for you to decide whether to convert single HEIC image at a time or convert multiple HEIC images in batch. The whole conversion process is finished within few seconds. Last but not least, you can customize output format, adjust the quality and setup resolution. From the setting interface, you can choose "Output all images", "Keep aspect ratio", and even "Keep EXIF information". Better than other converters, it is really a multifunctional and powerful tool. All converted images with lossless quality can be viewed on any Andriod devices, Windows and Mac operating system. Here are the main steps:
Step 1: Sync HEIC images from your iDevice to computer;
Step 2: Import HEIC images to Joyoshare HEIC Converter;
Step 3: Setup output format and quality;
Step 4: Start to conversion HEIC images to JPG, PNG, GIF and other formats.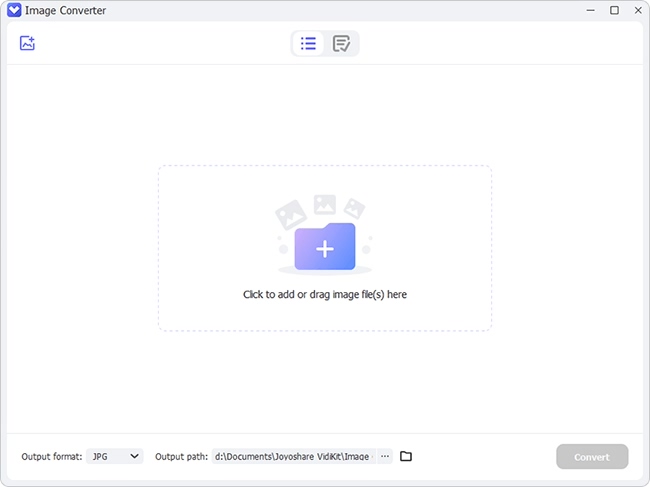 These are efficient ways to let you open HEIC images on Android with only several clicks. Hope this post can give you assistant significantly and give you an amazing experience!