Mobile Device Management or MDM in short is widely used in many enterprises. It can be a pretty good workmate for the employer if used properly. It can make remote management possible, which means the head of the company can better deploy all the devices and supervise the user activities. However, it could be annoying sometimes for an employee. Because it stops you from downloading unapproved applications, adding time-consuming tasks, and etc. Jamf is the characteristic MDM profile in your iDevices. Is there any way to remove Jamf MDM profile and enjoy more features? The answer is yes, just keep reading and you'll know.

Part 1. Know More about Jamf MDM Profile
Jamf MDM: Jamf is a software company, aiming to offer the best Apple Enterprise Management solution to Apple users. Jamf mobile device management is a tool for getting more from technology and offering personalized devices to improve work efficiency. In other words, Jamf MDM could help companies or organizations of all sizes to complete tasks from a central location to remotely controlling the overall usage of Apple devices.
Jamf MDM's function: Jamf MDM has various functions. It can connect users through conditional access, password sync and other ways. Besides, it stands out with its management feature, which achieves remote deployment with ease. With an Jamf MDM, the manger could reset device settings, back up data automatically from all devices, etc. And it could also protect endpoints. You could use it without worrying about the security issue.
Jamf MDM's users: Jamf MDM has been widely used in different fields. For example, large-scale enterprises and organizations use it a lot to manage the Apple devices. Especially now, it has become an integral part of the modern workplace to achieve better management and security.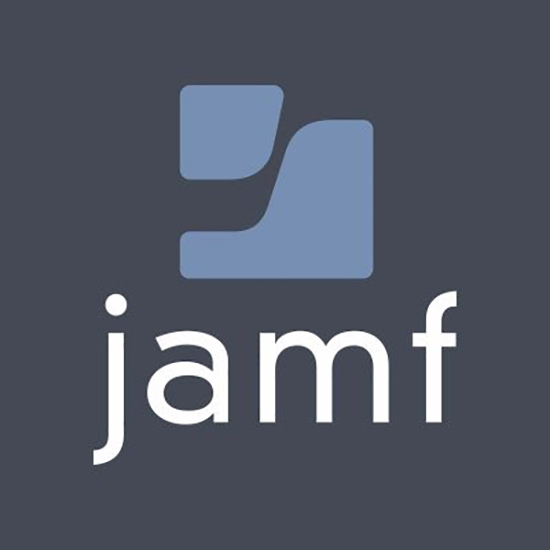 Part 2. How to Remove Jamf from iPad and iPhone without Password
What if you are eager to remove Jamf profile but not knowing the password? Maybe an MDM removal tool can help you out. Although loads of tools emerging in the market, Joyoshare iPasscode Unlocker occupies a prominent position among them. You don't need any technical requirements, yet able to remove 5 types of screen locks from iDevices with the help of this removal software. No matter whether you want to remove Meraki management, Jamf management, and the like, Joyoshare iPasscode Unlocker could bypass restrictions without the passcode in a quick time and the success rate goes as high as 100%. And you can use it to unlock MDM in the latest Apple device without losing data. It's a powerful passcode removal tool to help unlock your iPhone with the easiest steps.
Key Features of Joyoshare iPasscode Unlocker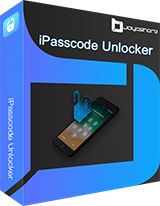 Regain your device quickly by removing MDM restriction
Remove iPhone's lock in various scenarios
Keep all the data after removing Screen Time Passcode
Enable to bypass Apple ID without password
Could be applied to the iOS 17 and iPhone 15
Step 1

Connect iPhone/iPad to Computer

You need to install Joyoshare iPasscode Unlocker on your computer first. Then connect your device with computer via a USB cable. Open the software, you are required to click on Remove MDM section at the right bottom.

Step 2

Remove Jamf from iPhone/iPad

Before removing Jamf, make sure that you have turned off the Find My Feature function of your device, which can be closed in Settings → Apple ID. After that, you can click on Start button and Joyoshare iPhone Unlocker will remove Jamf profile automatically. When the interface shows Done, check if Jamf management profile has been removed.
Part 3. How to Remove Jamf from iPad and iPhone with Password
There are still two methods that are appropriate for you if you know the passcode of Jamf profile or get access to Jamf School. Let's see how they work.
Way 1. Remove Jamf in Settings
This fix won't work unless you know the password of Jamf profile. If you know, you could operate as follows: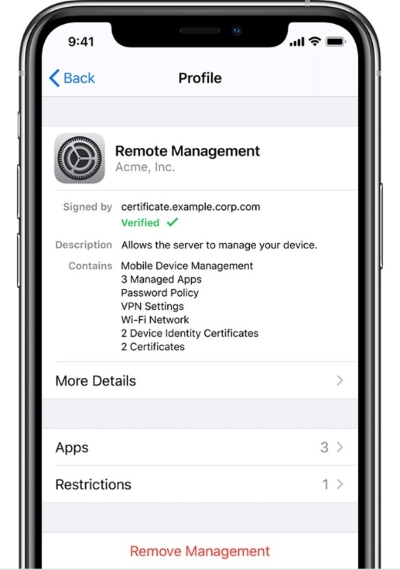 Step 1: Locate General in Settings by routine operation.
Step 2: Swipe down to select VPN & Device Management, and tap on Jamf MDM profile on the following page.
Step 3: No doubt click Remove Management, and enter the password to delete the profile from your device.
Way 2. Remove Jamf in Jamf School
Jamf School entails the manger, especially teachers, to deploy Apple devices without hassle. If you could get access to the Jamf account, then it will be easy for you to remove MDM restriction.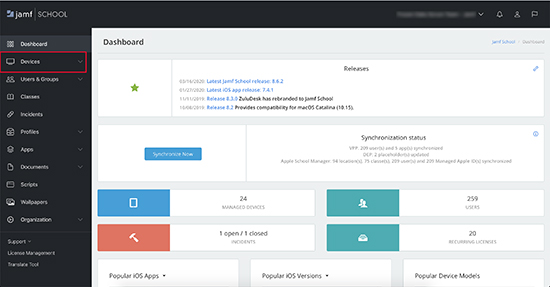 Step 1: Open Jamf School, click on Devices in the left taskbar, followed by Inventory.
Step 2: You could select the device you want to quit enrolling here. And click on Unmanage.
Step 3: Choose Unenroll Device, the profile will be removed completely.
Part 4. How to Remove Jamf from Mac
If you want to remove Jamf from Mac, the process would be much trickier and complicated. And you need to gain admin access to your computer to continue the operation. The Jamf profile in Mac could be removed via a command line. Just do it as follows: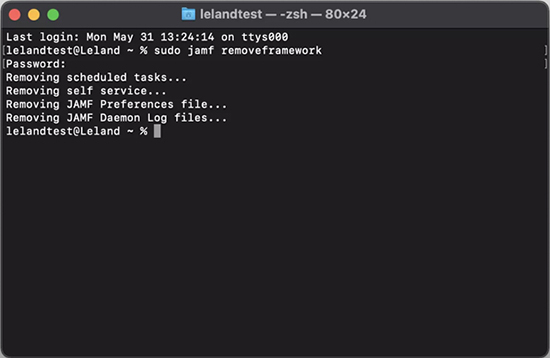 Step 1: Shut down and restart your Mac. Then go to Applications, choose Utilities on computer, and the Terminal app will be opened.
Step 2: You are required to type the commands below, and press Enter with each line.
"sudo jamf -removeFramework"
"sudo -i" Enter your Jamf password here.
"cd /var/db/"
"mv ConfigurationProfiles ConfigurationProfilesOLD"
"logout"
Step 3: After entering the command, you could restart the Mac and reuse your computer without restriction.
Part 5. Conclusion
In the article, we have shared different methods to remove Jamf MDM profile. You could choose any of them according to your own situation. However, some methods above are workable with limitations. If you want to remove Jamf in a quick and safe way without knowing the password and relevant technical knowledge, Joyoshare iPasscode Unlocker is the best tool for you. You could download it here and try for yourself.