With the increase of dependence on mobile phones, the frequency to use it becomes higher, basically occupying most of the time in each day. And for such an important device, the common protection measure you take is to set the passcode, precluding others from easily entering your device to peek at your privacy. But sometimes you may encounter a confusing situation in which the iPhone always prompts you for a six-digit passcode instead of the usual four-digit passcode. What's even weirder is, you probably didn't even set it. If you cannot figure out this iPhone asking for 6-digit passcode issue, look no further and learn solutions here.

Part 1. Why Is My iPhone Asking for a 6-digit Passcode?
6-digit passcode was introduced to iOS device by Apple, aiming at enhancing the security. Compared to 4-digit passcode, it increases the number of possible combinations, making it a difficulty to crack a lock by others without permission. If you don't know why your iPhone requires a 6-digit passcode, here are some reasons to refer.
You updated your old iPhone, causing it to run a higher iOS version, which requires 6-digit passcode by default.
You factory reset your iPhone.
Some potential errors hidden on your iOS system led to an issue where iPhone passcode changed itself.
Someone else changed your passcode without telling you.
Part 2. How to Fix iPhone Asking for 6-digit Passcode
It might be dispiriting if you are always asked to enter a 6-digit passcode but get into failures many times. How to make passcode recognizable and available? Or how can make your device accessible without a passcode? Don't fret. You can check these 5 solutions to troubleshoot this issue.
Solution 1. Try Default Passcode
Is your iPhone asking for 6-digit passcode instead of 4? It likely happens to you after you update your device or make a factory reset. You can attempt to enter some default passcodes, such as 000000, 123456, or 111111. This solution is basic and simple, requiring no tech skills. You can give it a shot and see if one of the passcode combinations can work.
Solution 2. Force Restart iPhone
Force restart iPhone can help clear out potential errors and glitches in iOS system. It closes all apps, suspends ongoing services, and refreshes your devices. If your passcode cannot be accepted by iPhone, force restart it by following the operations below and enter the same passcode again to see if it can be deemed as a correct one.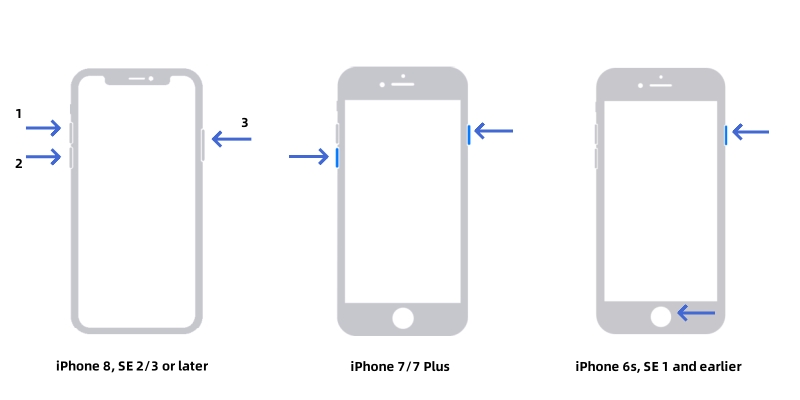 For iPhone 8 and later: press and instantly release the Volume up button, then press and soon release the Volume down button, next press and hold the Side button. Release it until you can see an Apple logo on iPhone screen.
For iPhone 7/7 Plus: keep pressing and holding both Sleep/Wake and Volume down buttons. Once the Apple logo appears on your iPhone, release them.
For iPhone 6s or earlier: press both Home and Sleep/Wake buttons at the same time. Then release them when Apple logo shows on the screen.
Solution 3. Unlock Unknown Screen Passcode Using iPasscode Unlocker
Are you still locked out of your iPhone with an unknown 6-digit passcode? You can actually effortlessly bypass it by using a tool called Joyoshare iPasscode Unlocker. This software is professional and can remove different screen locks, including 6-digit passcode, 4-digit passcode, custom numeric code, custom alphanumeric code, Face ID, and Touch ID. There is no supported device limitation; nearly all series of iPhone, iPad and iPod can be well compatible.
This versatile iOS unlocking tool has many stunning features. Aside from basic screen passcode, it even helps to remove mobile device management, turn off Screen Time passcode and unlock Apple ID without password. The clear UI it displays can make everything intuitive for you and lead you to wherever you want, as a result, successfully getting you out of lockup troubles.
Key Features of Joyoshare iPasscode Unlocker: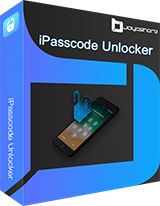 Unlock 6-digit, 4-digit, and custom numeric passcodes
Remove advanced screen lock including Touch ID, Face ID
Bypass MDM profile and Screen Time passcode without data loss
Unlock iPhone/iPad/iPod Apple ID without passcode
Step 1

Connect iPhone to Computer

Open the latest version of Joyoshare iPasscode Unlocker on your computer and simply plug your iPhone using a USB cable. In the main interface, click "Unlock iOS Screen" at the upper right corner.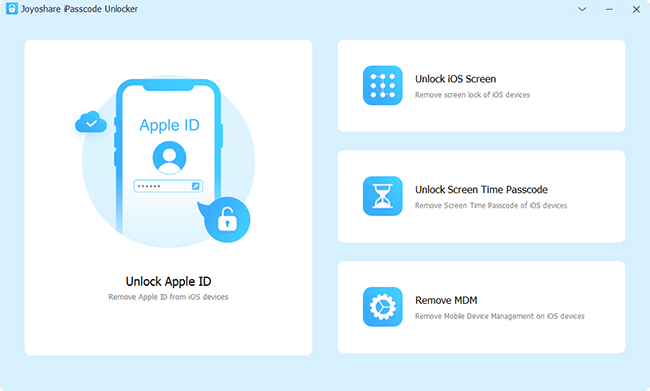 Step 2

Enter Recovery or DFU Mode

Choose corresponding iPhone model and follow the onscreen operations to put your connected iPhone into either DFU or Recovery mode. As long as you do as instruct, you can see the right-arrow icon located at the right bottom turning to blue for you to click.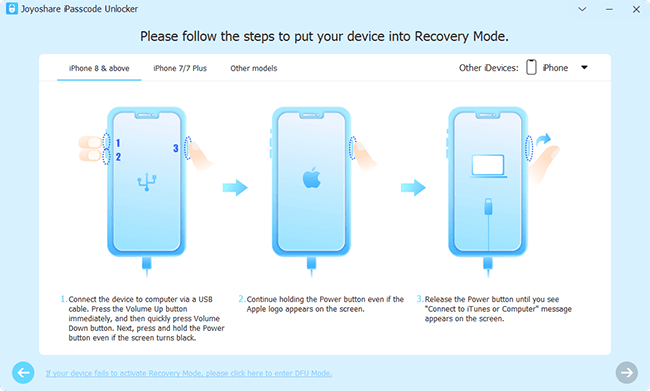 Step 3

Download and Verify Firmware Package

Confirm the device model and firmware package information. If there is no problem, simply click on the "Download" button to finish downloading and verifying firmware package.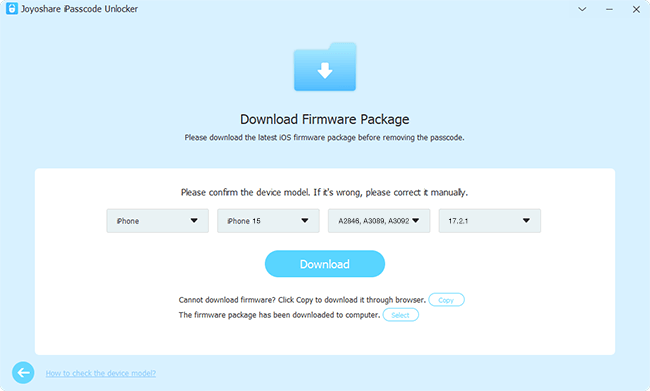 Step 4

Remove 6-digit Passcode from iPhone Screen

Click on the "Unlock" button. Then Joyoshare iPasscode Unlocker can unzip the firmware package and remove 6-digit passcode from your screen. Once the unlocking process comes to end and device gets restarted, you will not be asked for a passcode.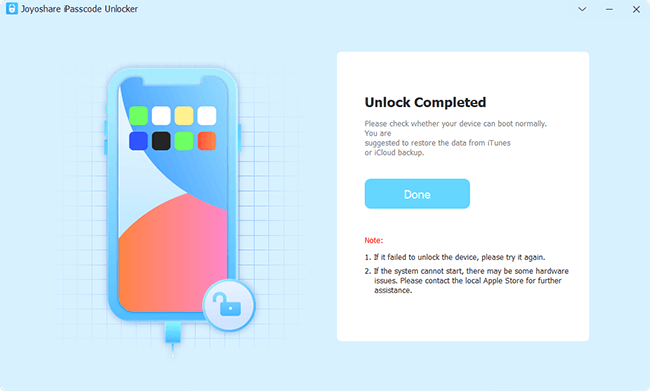 Solution 4. Remove 6-digit Passcode with iTunes
Apple offers an official solution, iTunes, to remove your screen passcode. However, you should make sure that your problematic iPhone has synced with iTunes before. (If not, put your iPhone into recovery mode first and then ask iTunes to help you.)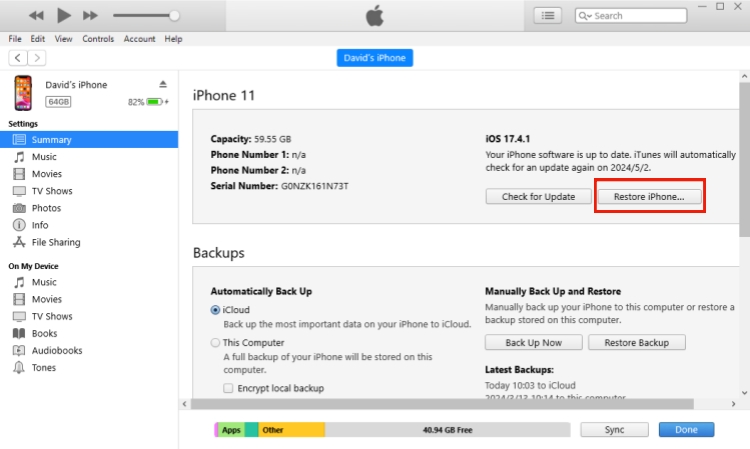 Step 1. Check if iTunes comes with the latest version and open it on your computer.
Step 2. Connect your iPhone to the computer and wait for it showing in the upper left corner. Simply hit the device sign.
Step 3. Under Summary section, choose "Restore iPhone…" to factory reset your device and remove 6-digit passcode.
Solution 5. Bypass 6-digit Passcode via iCloud
iPhone is asking for a 6-digit passcode when you wake up the screen? As long as Find My feature is enabled and you remember your iCloud account, both Apple ID and password, you can use iCloud to get rid of the passcode request. Here're easy steps you can follow.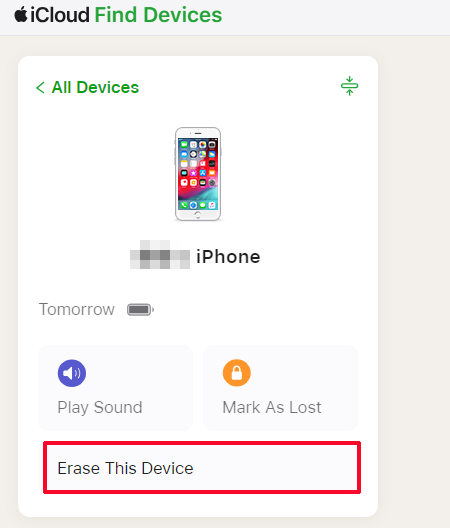 Step 1. Visit icloud.com on any browser you have and sign in your iCloud account.
Step 2. Find and click on the "Find My" model.
Step 3. Under All Devices, choose your iPhone that always pops up a prompt asking for 6-digit passcode.
Step 4. To erase all content and settings, including screen passcode, from your iPhone, here you should click on the "Erase This Device" option.
Part 3. Comparison & Selection
Now you have learned 5 solutions to fix iPhone asking for 6-digit passcode. To give you a better idea of which approach to apply under different circumstances, we've provided you with a comparison table below.
| | | | | | |
| --- | --- | --- | --- | --- | --- |
| | Use Default Passcode | Force Restart iPhone | Use Joyoshare iPasscode Unlocker | Use iTunes | Use iCloud |
| Supported Screen Lock Types | 6-digit Passcode | Cannot remove screen lock but refresh device | All (6-digit & 4-digit passcode, Face ID, Touch ID, etc.) | All (6-digit & 4-digit passcode, Face ID, Touch ID, etc.) | All (6-digit & 4-digit passcode, Face ID, Touch ID, etc.) |
| Require Apple ID & Password | x | x | x | x | √ |
| Find My Feature | No requirement | No requirement | No requirement | Disabled | Enabled |
| Data Loss | × | x | √ | √ | √ |
| Success Rate | Low | Low | High | Medium | Medium |
| Other Supported iOS Locks | No | No | Screen Time Passcode, Apple ID, MDM | Screen Time Passcode | Screen Time Passcode |
Part 4. Final Words
Making full use of solutions in this article, you can stop your worry about iPhone asking for 6-digit passcode and access your device without a hassle. Sometimes, if you're lucky enough, the basic methods, such as entering default passcode and force restart device, can work. If not, you'd better make sure there is a backup you can restore data from, then try Joyoshare iPasscode Unlocker, iTunes and iCloud.