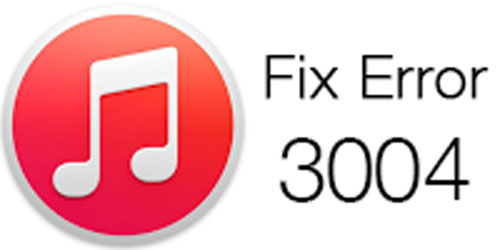 Every time I try to upgrade iOS on my iPhone 6S, an unknown error occurs (3004), making the whole process of restoring my device impossible. That said, most iPhone users have also complained about iPhone error 3004, expressing their disappointments at the same time due to lack of helpful solutions yet. But according to technology experts, the problem can be fixed, because it's an uncommon iPhone error. Let's try these six useful tips to fix iTunes error 3004.
Firstly, what causes iPhone error 3004? Find out the type of error you're experiencing.
• Antivirus software
• Outdated iTunes
• iOS system problem
• Hardware problems
Solution 1: Check the network connection and USB connection
Let's begin with this easiest iTunes error 3004 solution. It is good to understand that poor connection can cause iTunes error 3004. If your network connection is accidentally halted during the update process, iTunes unknown error 3004 will appear. To solve the problem, simply restart your router or Wi-Fi. You can also unplug the USB and plug it in to fix the iPhone error 3004 issue.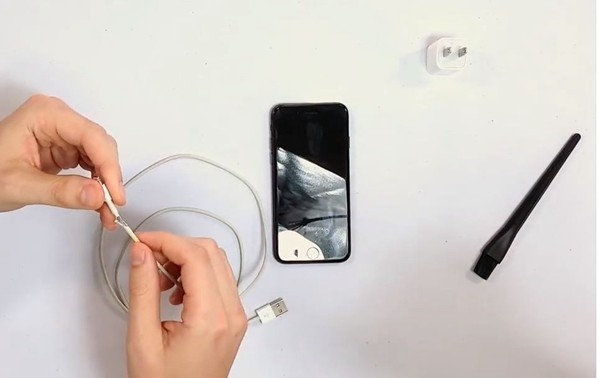 Solution 2: Check the Hosts files on your Computer (Windows and macOS)
Computer's hosts files may at times cause issues in communication between the Apple's servers and iTunes. Editing the hosts files on your computer may help solve the iTunes error 3004. Check out how to do it on your Windows or macOS computers. However, this can only work on Windows 7 and higher versions.
Windows
First, locate the partition where your downloaded drivers are. Mostly, it's in C or D partition. In this case, let's work with C partition.
• Use any text editor to open the hosts files. To do that;
• Locate C:\\Windows\System32\drivers\etc.
• Find any line that has the ".apple.com", delete it and save it to effect the changes.
• Then "Reboot" your computer "Update" your device once more.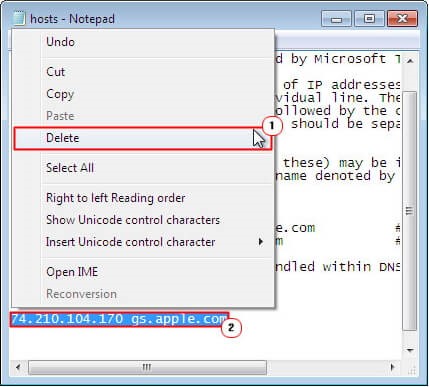 Mac
• Find the \etc\ folder and select the file that called "Hosts". Copy and paste it to your mac desktop.
• Then check the file for the line with the ".apple.com". Delete that line then save your work to effect the changes.
• Next, locate the "\etc" folder once more and overwrite the hosts file that you earlier edited.
• Lastly, "Reboot" your computer and "Restore" your device once more.
Solution 3: Shut down antivirus software
In the process of protecting the security of your computer, antivirus sometimes interrupts the normal restoring of iTunes mistakenly. And when such interruptions occur, the iTunes error, 3004 problem pops up. To fix the problem, you need to disable the antivirus and carry out the restoration exercise without any website browser on your PC.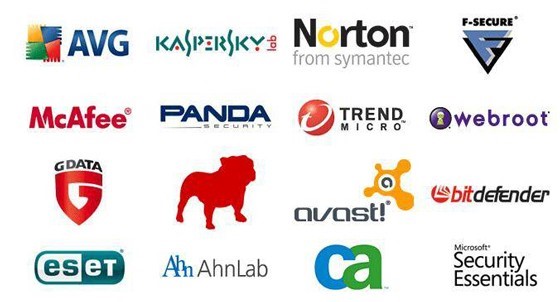 Solution 4: Update iTunes version
The easiest and fastest way to fix the iTunes error 3004 issue is to check whether your iTunes is in the latest version. If it's in the old version, then update it to the newest version to support the latest iOS system. The latest iTunes version can be obtained from the Apple website or some other third-party programs.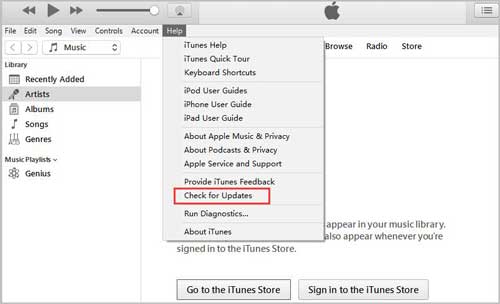 Solution 5: Restart iPhone
The immediate step people tend to take when their iPhones develop some problems is to restart them. And honestly, it works sometimes; therefore, it worth trying. How to restart your iPhone is pretty simple; take a look.
• Press the top button if you own iPhone 5 or any old model until the slider's power pops up on your screen. If you have iPhone X, 11, or 12, hold the side button or volume button until you the slider's screen surfaces.
• Drag the slider and give it time to turn it off. Repeat the same process until you see the Apple logo appears.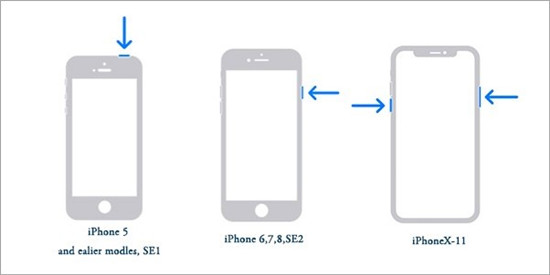 Solution 6: Use Joyoshare UltFix (iOS system recovery)
Now Joyoshare UltFix is a highly recommended freeware to repair iTunes error 3004 problems. This professional repair program is super handy and enables users to fix all sorts of iOS issues, such as iPhone error 2009. Having a friendly user interface, iPhone users can easily and quickly fix all the iTunes syncing problems without hiring a phone expert. Use these steps to fix the iTunes error 3004 issues.
Key Features of Joyoshare UltFix iOS System Recovery
Fix iPhone error 3004 without any data loss
Resolve Apple TV problems
Compatible with almost all iOS devices and all iOS versions
Enter/exit the recovery mode through one click for free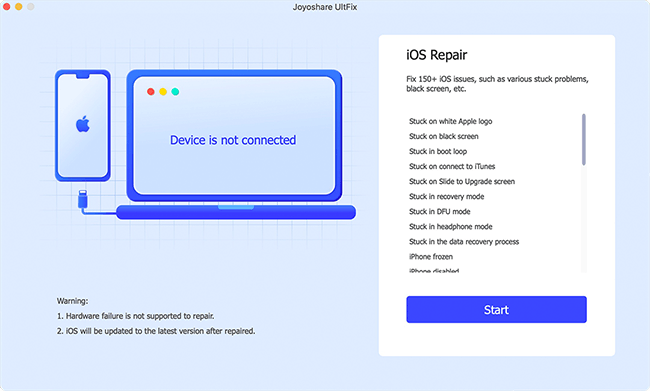 Step 1. Launch Joyoshare UltFix and connect iPhone
Firstly, Install the program on your Mac, simply turn on the program, then connect the iOS device you want to fix with an unbroken USB cable to the computer. Run the Joyoshare UltFix iOS System Recovery, then click the "Start" button.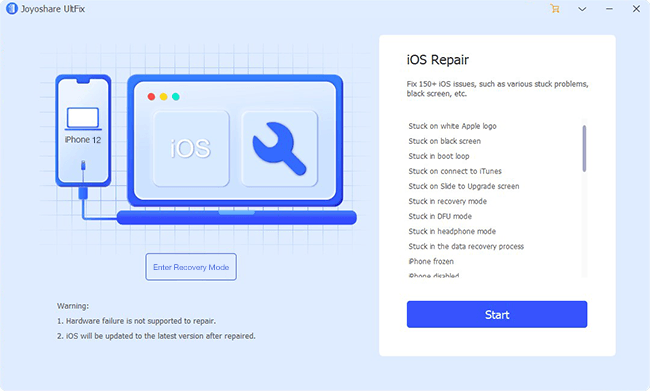 Secondly, to fix iTunes restore error 3004, you can choose the "Standard mode" by clicking on the "Next" button.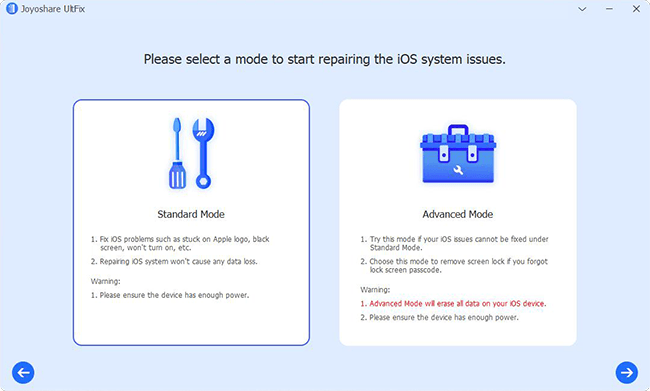 Step 2. Download and verify firmware package
Go through the information given by Joyoshare UltFix. Verify the firmware package, then select the download button.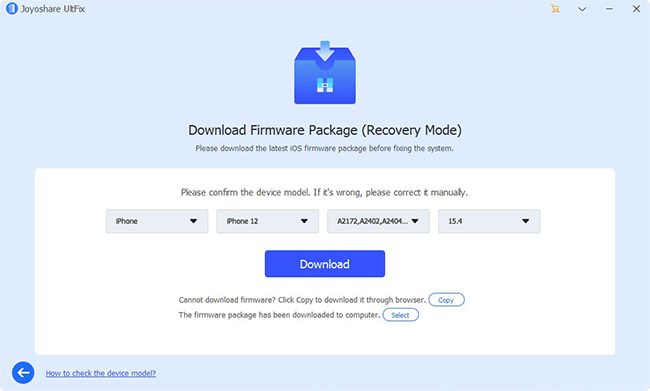 Step 3. Start fixing the iTunes error 3004
Press the "Repair" button and let the Joyoshare UltFix solve the iOS problem. Your iPhone will start operating as usual after a few minutes.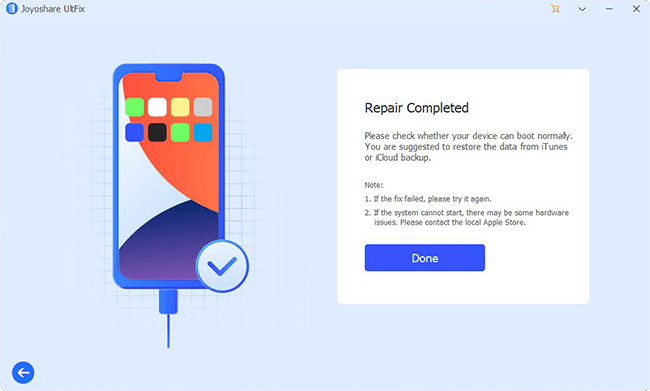 Bottom Line
There are six solutions for iTunes error 3004 that you now understand. But as we have seen, the sixth solution has a lot to offer. Joyoshare UltFix fixes every problem that interferes with the normal operation of your iPhone. This amazing iOS recovery program boasts several recovery options to keep your Apple device away from disheartening issues that can cost you a lot.