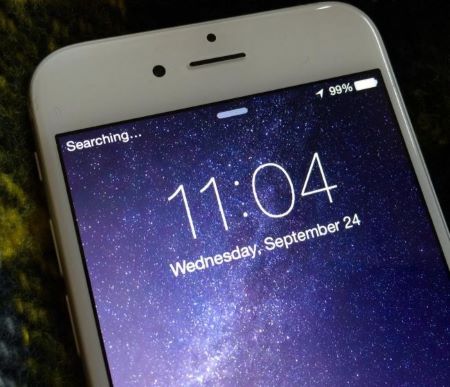 Smartphones are todays' most essential gadgets in our modern lifestyle; they are pretty much used for everything from booking flights, keeping us connected with friends and family to accessing the internet. All this is, however, impossible if your iPhone is stuck on searching for services. It means that you are experiencing poor network coverage either due to physical damage or software on your iPhone. If the error remains unfixed, it will rapidly drain your battery and eventually reduce your battery's lifetime. Having probably costs you too much trouble, this post will equip you with easy solutions to resolve the iPhone stuck on searching problem.
Fix 1: Check Network Coverage Area
Your iPhone will most likely get stuck on searching for services if the area lacks cellular network coverage, which is often the case. To check for network coverage, follow these steps:
• Turn your cellular data off or on: Go to Settings > Cellular > Switch On.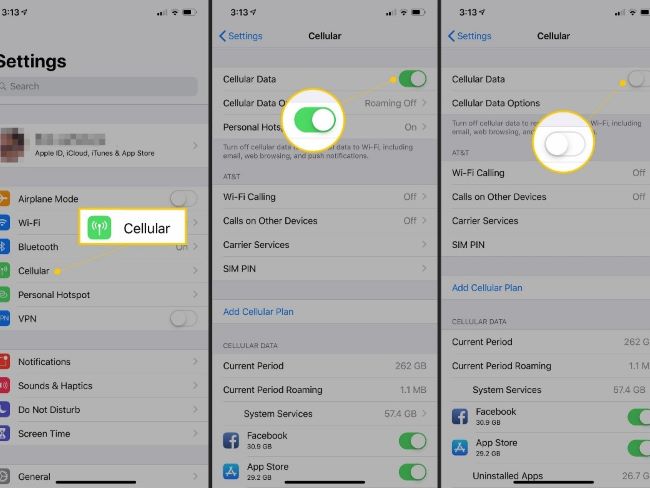 • If you are traveling, ensure that data roaming is switched on: Go to Settings > Cellular > Cellular data options > Switch on data roaming.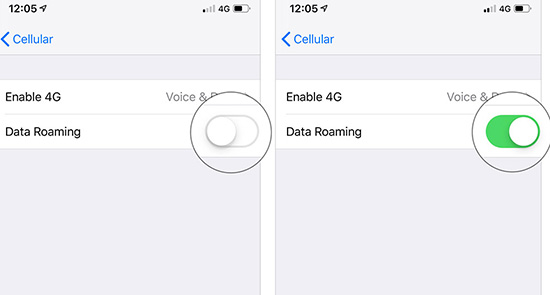 Fix 2: Enable and Disable Airplane
It might seem quite basic, but simply enabling and disabling airplane mode helps solve network issues, especially if your iPhone says searching. Enabling airplane mode disconnects your iPhone from all networks, Wi-Fi, and cellular networks. Here is how you do it!
• Go to Settings > Airplane mode;
• Slide the toggle to enable;
• Please wait for a few before sliding it again to disable it.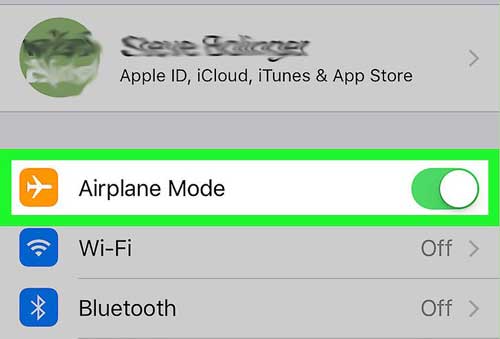 Fix 3: Restart iPhone
Sometimes, the iPhone stuck on searching mode could resulting from a minor software glitch. A simple iPhone restart can help resolve the problem. Usually, a restart provides your iPhone with fresh software start eliminating any minor bugs. To restart, simply the steps below.
To restart your iPhone, refer to the following steps:
If you are using iPhone X, 11 or 12, press and hold either volume button and the side button until the power off slider appears.
If you are using iPhone SE (2nd generation), 8, 7 or 6, press and hold the side button until the power off slider appears.
If you are using iPhone SE (1st generation), 5, or earlier, press and hold the top button until the power off slider appears.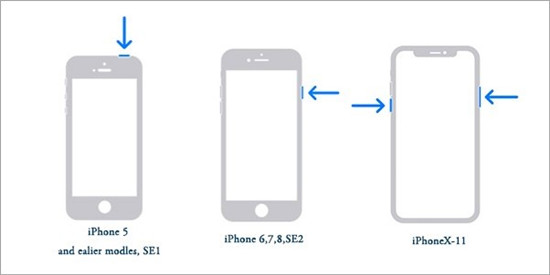 Fix 4: Reinsert SIM Card to Check
Your SIM card is the ultimate pathway to cellular connectivity and could be the root cause for your iPhone stuck on searching mode problem. Gently take it out and check if the card is damaged. It could be possible that the SIM card does not fit on the SIM tray. If so, call your carrier for SIM card replacement. If it is in good condition, clean and gently insert it into the slot. Check to see if iPhone says searching.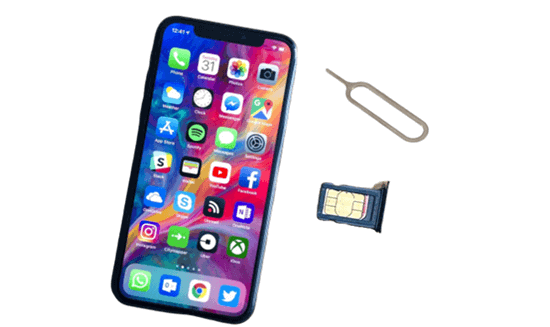 Fix 5: Check for Carrier Settings Update
If the iPhone stuck on searching problem is yet to be resolved. Then you should try updating your carrier settings. It will most likely help resolve the cellular network problem. Follow the steps below to check and install carrier settings manually.
• Connect your iPhone to a Wi-Fi network;
• Go to Settings > General > About;
• If an update is available, you will see an option to update your carrier settings.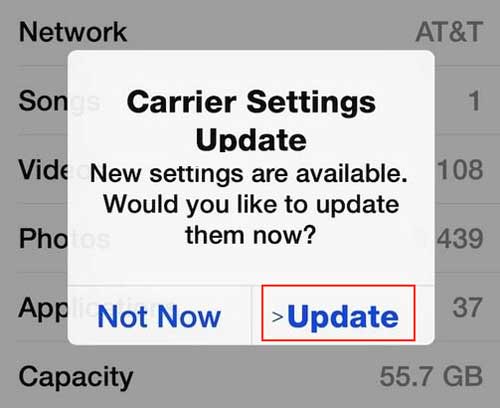 Fix 6: Reset Network Settings
Your iPhone network settings determine how well your iPhone connects to your carrier. If accidentally altered, they could be the reason why your iPhone is stuck on searching mode. Resetting your network setting will roll back all network settings; Wi-Fi passwords, cellular settings, VPN to factory default settings. It will give you a shot at fixing the problem. To reset, simply go to Settings > General > Reset > Reset Network Settings.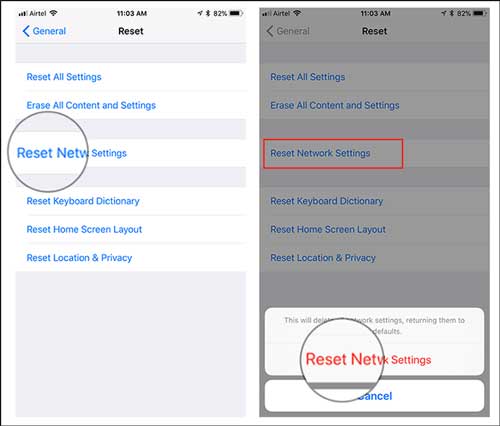 Fix 7: Update iPhone
This might seem too obvious for iPhone users, but regular updates for iOS devices are very important. Apple updates are meant to help fix bugs and improve device performance. In this case, updating your iPhone can help iOS software bugs that might be the reason why your iPhone says searching. Here are a few steps that will help you update your iPhone.
• Go to Settings > General > Software Update;
• Click on Software Update to check for updates;
• If there are available updates, click download and install to update your iPhone;
• Ensure that you are connected to a stable Wi-Fi network;
• Wait for the process to complete and check if the problem is resolved.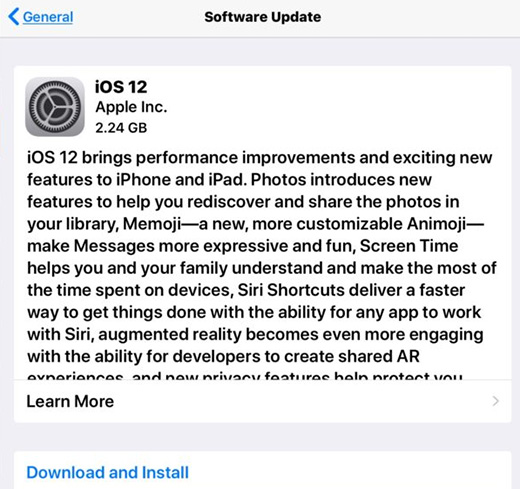 Fix 8: Fix iPhone Stuck on Searching Using Joyoshare UltFix
One of the easiest ways to get rid of the iPhone stuck on searching mode is by using a third software recovery tool - Joyoshare UltFix. This trusted software is desired to help over a dozen iOS related problems and is compatible with all iOS versions, even the latest one - iOS 14.
Joyoshare allows users to solve and repair software-related problems easily, fast, and without data loss. With simple steps, UltFix can fix your iPhone stuck on searching. What's more, if your iPhone stuck on black screen, boot loop, Apple logo, etc., it can also help you.
Key Features of Joyoshare iOS System Recovery: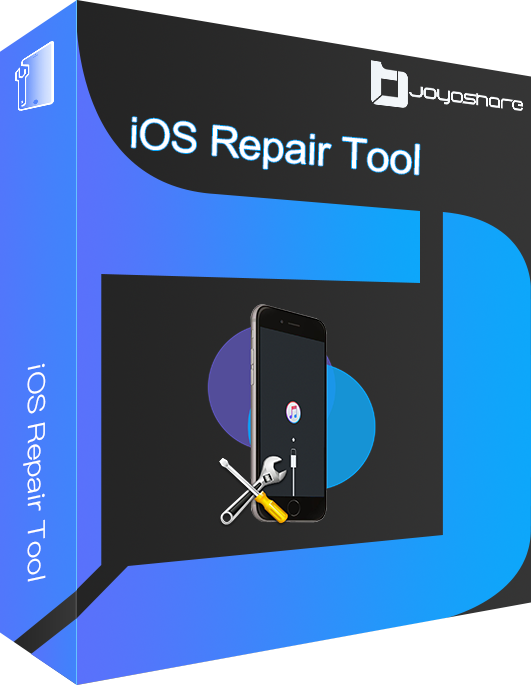 Compatible with all iOS devices
Uniquely designed with dual repair mode
Zero data loss to guarantee maximum data protection
It can repair 30+ possible iOS problems
Free exit or get into recovery mode quickly
Step 1

Launch UltFix and connect your iPhone

Click on the software icon on your PC. Using a genuine Apple USB cable, connect your iPhone to your PC. Click Start to move to the next step.

Step 2

Select repair mode

Two repair mode options will appear on your screen. To guarantee your data safety, select Standard Mode. Do not use the Advanced Mode for it will erase all your data. Click Next to proceed.

Step 3

Download and verify firmware

Press Next to get ready to download the firmware package. Check to confirm if the firmware confers to your iPhone's info. If so, click on the Download option to start the download process.

Step 4

Repair iOS system

Once the download process is complete, click Repair to begin the iOS repair process. Ensure that your iPhone is connected during the entire process. It will only take a few minutes. Afterward, boot your device to see if the iPhones says searching. This solution should resolve your problem.
Fix 9: Contact the Carrier Provider
If the issue persists, it would be best that you contact your carrier provider for corresponding solutions. They should know why you are experiencing the error and how you can fix it.
Final Thoughts
If you have been experiencing the annoying iPhone stuck on searching problem, the above guide provides top solutions to fix the issue. Among the above-listed solutions, we highly recommend that you try out the Joyoshare UltFix solution. It is fast, easy to execute, and incredibly effective. Also, the software updates your iPhone to the latest available iOS version after repair. If the problem does not get fixed, it is possible that your iPhone has a hardware problem, and we, therefore, recommend that you visit or contact the Apple support desk for help.