If you're a frequent Instagram user, you've probably noticed that practically every post has a few spam comments. That's correct, like those who self-promote their profiles or even the more amusing bogus Instagram "thots", Instagram comments have morphed from a treasured feature that allows users to connect and chat about a posted picture to a refuge of deception and get-rich-quick scams. Instagram has taken some severe actions against it, and most Instagram users have claimed that they have encountered the issue of Instagram can't comment on their iPhone since then. However, if you're not involved in such activities and still face such an issue, don't worry. In this article, you'll find the reasons and some of the finest solutions to fix this problem. Let's get started!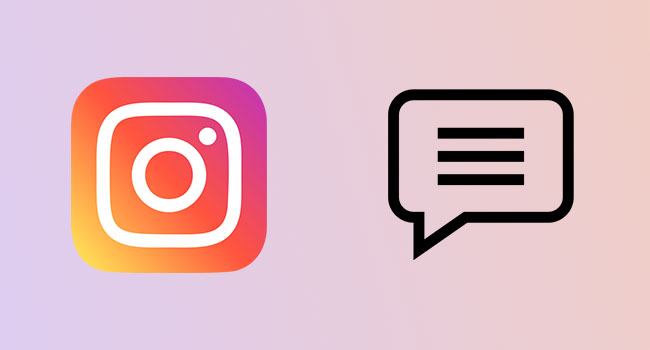 Why Is Instagram Not Letting Me Post?
Instagram is among the most popular social networking sites, enabling users to produce and share photographs and videos and also like and comment on other people's Instagram posts. In most circumstances, making comments on Instagram is not an issue; nevertheless, there are rare instances when you will see the "Instagram couldn't post comment tap to retry" message. If you face this issue, the first step you should do is to figure out why.
Your Instagram version is out of date.
You have surpassed the daily commenting restrictions (80 to 200 comments).
Instagram has blocked your IP address.
You used more than five @ symbols in a short comment.
Your comment contains language that violates Instagram's Community Guidelines.
You used over 30 # hashtags in a short comment.
The Instagram user has only left a few comments on the post.
You made many redundant comments.
Way 1: Test Internet Connection
Yes, commenting on Instagram does not need high-speed or high-bandwidth connections. However, a slow Internet connection might often result in the Instagram can't post comments on Instagram problem. Aside from that, it's undoubtedly one of the most common reasons for the comments area to get stuck when loading the page. To improve your Internet connection, do the following steps: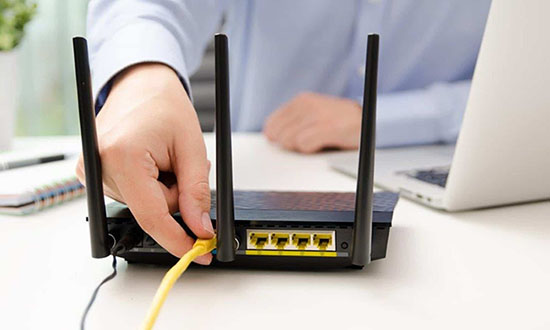 Option 1: Restart your Internet/Wi-Fi router to see if the problem persists.
Option 2: Set your iPhone's Airplane Mode on and then off.
Way 2: Check Privacy Settings for Comments
You can check privacy settings if you're curious why you can't comment on Instagram. When these settings are incorrectly adjusted, people may be unable to comment on your articles. You may block comments, containing certain wordings from being posted by using the comments filters. Go through the following steps to have a quick look at these privacy settings: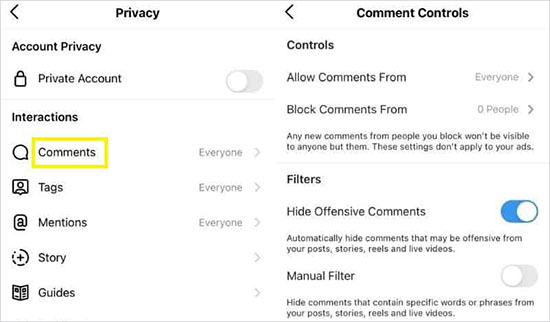 Step 1: Go to your profile page by pressing the profile image button in the bottom-right corner.
Step 2: Then, in the upper-right corner, pick the menu icon and then Settings.
Step 3: Choose Privacy, then under Interactions, select Comments.
Step 4: Select your desired Comment controls here. You can allow comments from everyone to correct the errors.
Way 3: Review/Rewrite/Repost Your Comment
Instagram cannot publish a comment because there are more than five mentions, 30 hashtags or unsuitable content, such as hate speech and bad language. In such situations, it is recommended that you check and rewrite your remark to delete repetitive mentions, hashtags, phrases prohibited on Instagram to avoid being restricted from commenting on a post. You can repost your comment by doing the following:
Step 1: Delete your previous comment by swiping left on the problematic comment and tapping the Delete button.
Step 2: Rewrite your comment to ensure it adheres to Instagram's Community Guidelines.
Way 4: Restart Instagram
Maybe your comment has already been posted, but you can't view it. Thus, you won't be able to see it until you restart Instagram. In addition, an app problem may cause Instagram to load slowly or not at all, depending on your Internet connection. This action has the same effect as clearing the comment area. To repair couldn't post comment on Instagram issue, you can follow the below steps.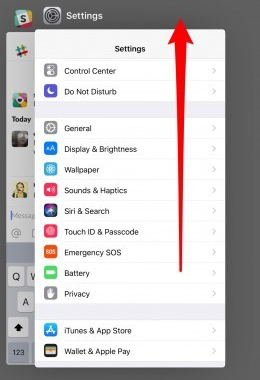 Step 1: Remove the Instagram app from your Recent Apps list first.
Step 2: Launch the Instagram app from your home screen, and you're good to go.
Way 5: Relogin Instagram
Several individuals discover that merely logging back into your Instagram account is the solution. You can refresh your account login information on the Instagram app by following this procedure.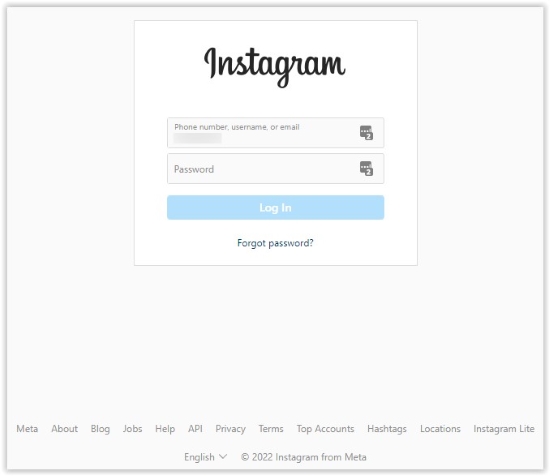 Step 1: To access your profile page, touch the profile image icon in the bottom-right corner.
Step 2: Then, in the upper-right corner, pick the menu icon and then Settings.
Step 3: To log out of your Instagram app, scroll down and choose Log Out. You may then connect back into the same Instagram account to see whether your Instagram not letting me comment problem has been repaired.
Way 6: Update Instagram
Checking for app updates may be your answer to the annoying Instagram couldn't post comment problem. If you haven't updated your app to the newest version, you may be unable to post comments on the app and may encounter certain difficulties. To update the app, follow these instructions: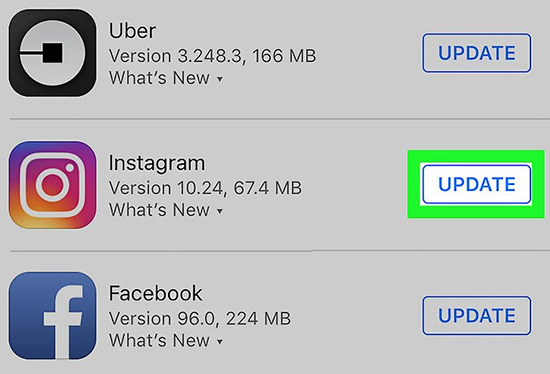 Step 1: Go to the Instagram app page in your App Store or Play Store.
Step 2: Check to see whether there are any updates available or not. If you see the UPDATE option, choose it.
Way 7: Reinstall Instagram
The next step to answer why Instagram is not letting me post comments question would be reinstalling Instagram. It will solve any bugs or cache-related problems with your Instagram app. To reinstall Instagram, follow these instructions: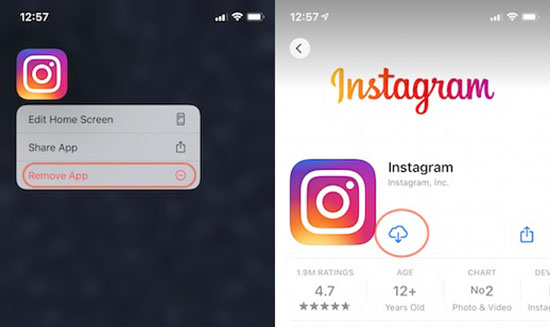 Step 1: Press and hold the Instagram app icon on your home screen.
Step 2: Select either Uninstall app or Remove App.
Step 3: Now, go to App Store or Play Store to reinstall the Instagram app on your phone.
Way 8: Wait for the Block Time to Pass
Another possibility is that your Instagram account has been temporarily blocked if you still have the Instagram comments not working issue. Generally speaking, such blocks last less than 24 hours; you must wait until the block duration has expired before proceeding.
Way 9: Use Joyoshare UltFix
If you still can't post a comment on the Instagram issue after trying all solutions, there must be an issue with your iPhone. To solve that, you need a recovery tool, and since there are multiple tools available in the market, finding a good one is difficult. However, Joyoshare UltFix has got you covered in that scenario. It is a recovery tool that allows you to solve your device's software-related issues easily. Most significantly, it will not result in any data loss if used as directed. You can restore your iPhone and applications to their original states with a few clicks, and you can quickly handle several problems around the house with its easy interface.
Key Features of Joyoshare iOS System Recovery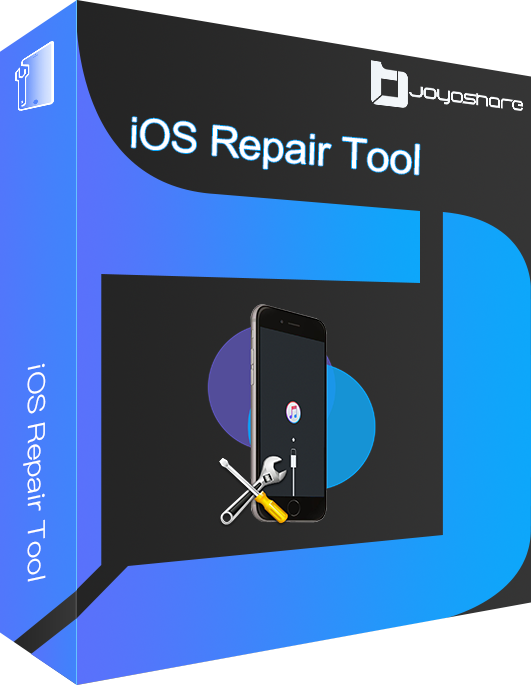 Fix 150+ iOS-related issues with ease
Come with two recovery modes like Standard Mode and Advanced Mode
Enter and exit the iOS recovery mode with a few simple clicks using this tool
Cause no data loss while you are recovering iPhone
Fix the Instagram-related issues like Instagram keeps crashing, videos not playing and more
Step 1

Connect iPhone to the computer

First and foremost, download and install Joyoshare UltFix on your PC or Mac. After that, launch it and click on Start and Enter Recovery Mode options to proceed. Ensure that your iOS device is connected to the PC.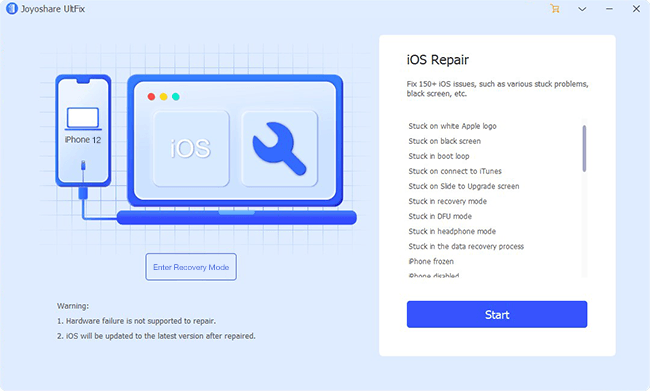 Step 2

Choose a repair mode

Now, you will see the two recovery modes, including Standard Mode and Advanced Mode. We recommend picking Standard Mode to fix this issue without data loss.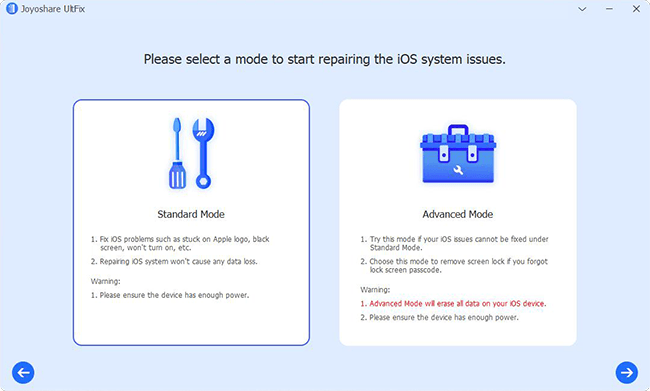 Step 3

Download the firmware package

After that, Joyoshare UltFix will recognize your device and show the firmware package you need to fix it. Verify the information about your device, and click on the Download option to install the firmware package.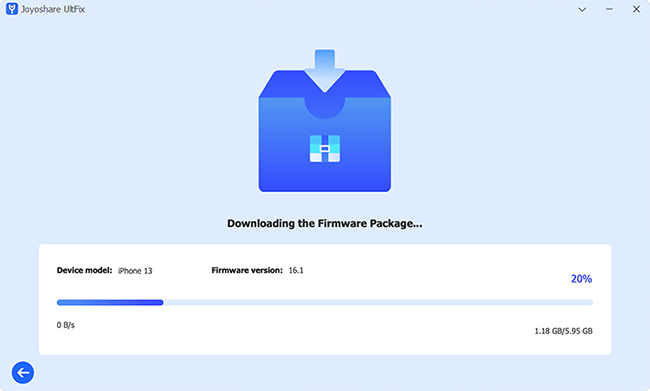 Step 4

Repair iPhone issue

After it's done, click on the Repair button to start the Instagram can't comment issue repairing procedure. It will take some time, and when the repair is done, it will show a message on the screen. Click on Done to end the procedure. Don't disconnect your phone while iPhone is in repair process.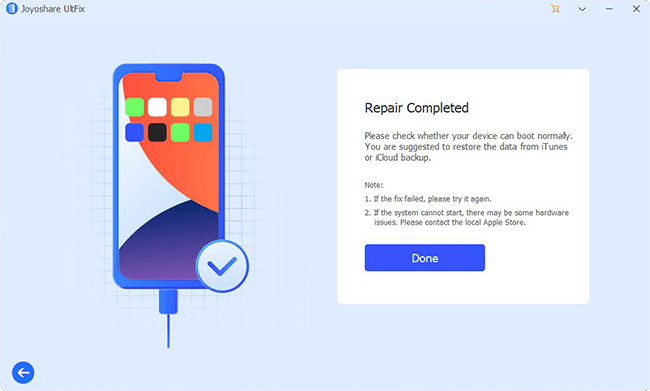 Way 10: Contact Instagram Support
If you still have the "can't post comments on Instagram" issue after trying all of the techniques described above, contact the Instagram support staff for assistance. The procedures to contact Instagram are outlined below.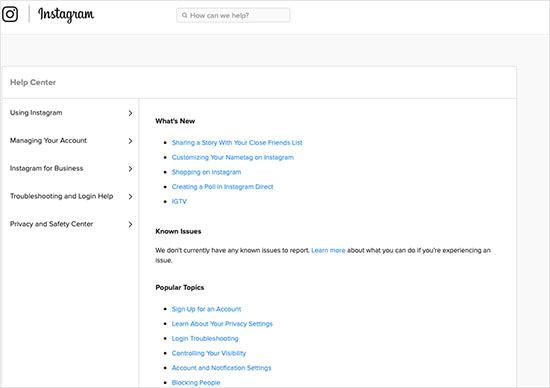 Step 1: Go to your profile page, press the menu icon in the upper-right corner, and then Settings.
Step 2: Select Help - Help Center.
Step 3: Select Privacy and Safety Center - Report Something to explain your Instagram comments problem briefly.
Step 4: To submit the report, use the Send button. You must now wait for a reply from Instagram Help, which might take several days due to the high volume of users.
Conclusion
Instagram is among the highly used social media platforms where people interact with others through liking and commenting on other people's posts. However, many users tend to run into an Instagram can't comment issue, which can be quite annoying for daily users. But we hope that you know how to get rid of it after reading this article. Moreover, we recommend using Joyoshare UltFix to solve this issue on your iPhone since it can solve multiple other iPhone-related issues. After all, it is easy to use and efficiently repairs your iPhone with no data loss.